The best Switch indie games let you live the farm life, become a pesky goose terrorizing a village, and send you to hell (it's actually pretty cool). As far as indies on the handheld go, there's an impressive amount of titles to choose from. Indie games have always been a place for experimentation, a place where devs break boundaries and play with genre rules.
This list of the best Switch indie games include the best the industry has to offer on the handheld. And if you've managed to snag a Switch OLED, you'll be able to enjoy the beautiful visuals these titles offer. The Switch is a great platform for indie games, thanks to its control options and impressive processing powers – you'll see how the best Switch indie games make the most of the power of the Switch, all in unique ways.
And there's something for everyone in this list, whether you're a fan of puzzles, shooters, rougelikes, or life sims. You may want to bookmark this page, as we're positive more than one title on this list will jump out to you. Plus, we regularly update this list as new games drop.
Here are the 20 best indie Switch games you can play right this second.
20. Stardew Valley
It may seem an obvious choice, but you can't have a list of the best Switch indie games without it. Stardew Valley turned us all into farmers and is still working its magic even four years after its Nintendo Switch release. Cook, flirt, explore mines and battle monsters in the most charming depiction of rural life since Old Macdonald.
19. Cozy Grove
Cozy Grove is a lot like Animal Crossing: New Horizons, and will scratch the same adorable itch. Stranded on an island populated by ghost bears, you can help them with various tasks, plant trees and flowers, collect resources and decorate your campsite with themed items. The aim is to repair your boat and returns home, but very quickly you'll forget all about that as you become obsessed with completing your fish collection or tracking down the latest fashionable outfits. The only catch? The game will only give you a few quests to complete each day, forcing you to slow down and not burn through it all like a maniac. It gets regular updates and the seasons change, so there's always something new discover. Plus, is the cutest things since people started putting clothes on puppies.
18. Untitled Goose Game
Everybody wants to wreak a little havoc in a game world, and Untitled Goose Game lets you do that as one of nature's most dastardly villains – the goose. This playful and addicting puzzle game recently added a co-op option, so you and your friends can team up to give the poor old farmer a headache, or drag someone's lovely picnic into the lake just because you crave chaos. Despite the fact that its gameplay is all about mayhem and mischief, Untitled Goose Game is incredibly soothing, with a great soundtrack that somehow makes chaos calming. We could all use that right about now, eh?
17. Hollow Knight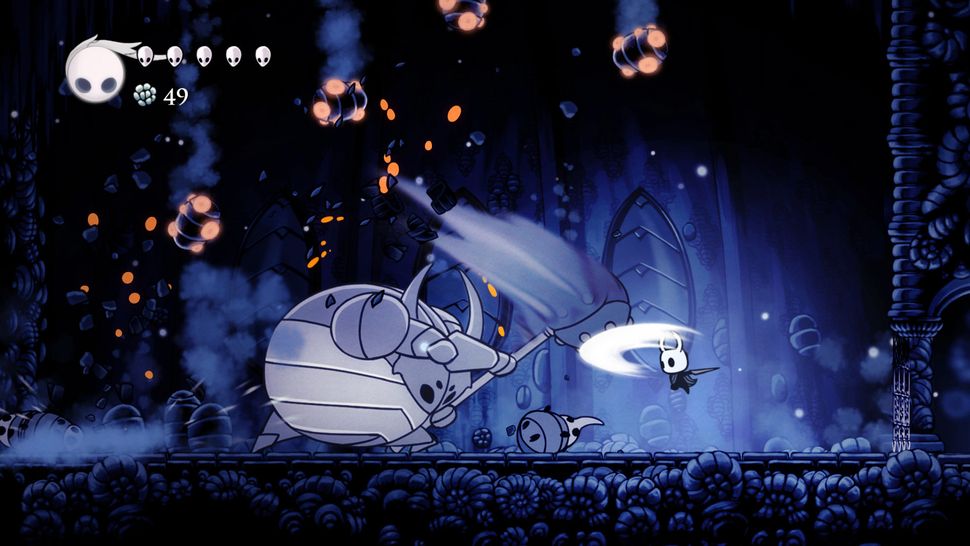 This award-winning 2018 title is still worth your time, especially since it's one of the best Metroidvanias ever made. The dark and challenging game takes you through an absolutely gorgeous world of insects and knights and quirky NPCs. Hallownest is a world you'll want to get lost in, even when the jump puzzles and combat have you sweating in your seat. Help a silent insect knight connect the dots of destiny and submerse yourself in a story and world that are equally beautiful. And after you beat the main story, there's other campaigns to dive into.
16. Hades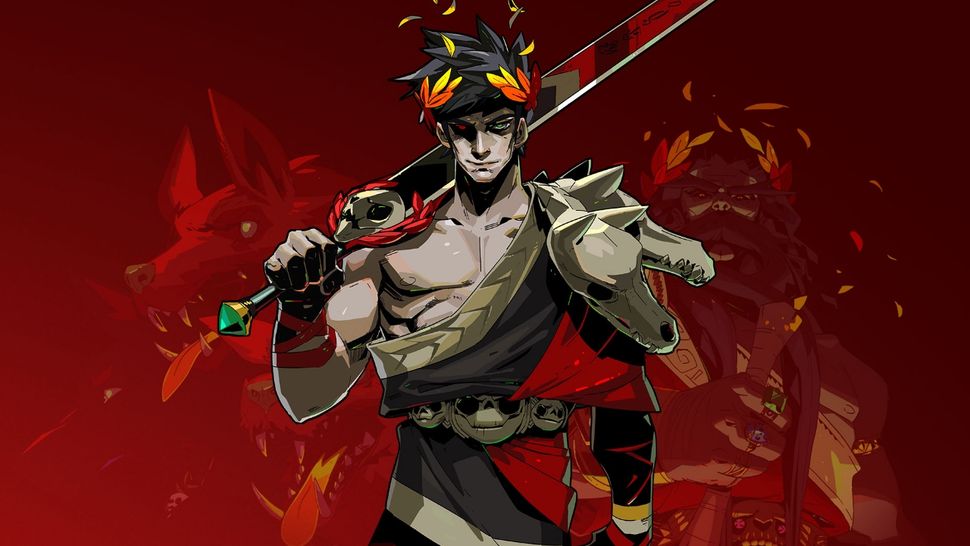 It's super-stylish, devilishly fun, and wicked difficult – if those things interest you, then Hades is the next Switch indie game for you. Hades is an isometric action-RPG that tasks you with breaking out of the Greek underworld and you'll get very used to dying very quickly when playing it. Death is a natural part of Hades, along with it's thumping music, and engaging characters that are fully fleshed-out and brilliantly voice acted. Seriously, you won't be able to forget these characters, who you can only further connect with by dying over and over again. Hades will grab you and drag you to the underworld, and even though the goal is to leave, you won't want to.
15. Cloudpunk
It's a cyberpunk universe and you're just the messenger trying to get by without too much drama. Cloudpunk is a delivery service game in a wide open world. Sure, you're a courier for a semi-illegal delivery company, and sure, it's your first night on the job, but what in the world could go wrong? Cloudpunk's narrative-driven gameplay takes place over the course of one night, and you decide what you want to deliver and when – these choices will have consequences throughout the game and will change how other characters treat you. Cloudpunk is as engrossing as it is beautiful, and a wonderful Switch indie to get into.
14. I Am Dead
I Am Dead is absolutely beautiful – but then again, we'd expect that from an Annapurna game. You are recently deceased museum curator Morris Lupton, and you've just discovered that your home island is in danger of being covered by a now-active volcano. You and the spirit of your best doggo, Sparky, decide to use your ghost skills to find someone to protect the island of Shelmerston. A game about being dead and trying to stop others from dying alongside your dead dog has to be full of quirky humor, and I Am Dead provides. There are fun game mechanics that will keep you hooked, and the attention to detail is stunning. Jump into I Am Dead, you won't regret it.
13. Raji: An Ancient Epic
Raji: An Ancient Epic launched on Nintendo Switch last year, and Indian Developer Nodding Head provides an absolutely breathtaking action-adventure game set in ancient Indian. You play Raji, a young woman who has been chosen by the gods to protect the world from being invaded by demons. The artwork is inspired by Indian myths like Ramayana and medieval Indian architecture and truly provides a gaming experience like no other. With combat that requires you to be tactful and choose between weapons like a Trishul or a bow for each combat situation, Raji will keep you engaged at every turn.
12. Cuphead
StudioMDHR's Cuphead (opens in new tab) was one of the most dazzling games of 2017, and now it's made the jump to Switch. The port runs brilliantly both in docked and handheld mode, preserving the full splendor of the Fleishman-esque 1930s animations and easily making it one of the best Switch indie games to play right now. Cuphead is a constant stream of boss battles with a first rate soundtrack and brought to life by truly unique art. It's a masterclass in game design, balancing intense difficulty with fair mechanics that reward mastery – but only buy it if you like a challenge. This run and gun action game's steep difficulty curve can prove caustic for those who prefer gentle inclines.
11. Gorogoa
Annapurna is indie publishing's fairy godmother, and she brought Gorogoa to the ball with a flourish. One-man-band James Roberts developed this unique puzzle game over six years, hand drawing and re-drafting every frame. Its stunning panels contain an ambitious, fantastical story about a boy and a mysterious monster, which you must explore, overlap, and tinker with to move on to the next image. If you're a fan of Monument Valley, this should be right up your street. Gorogoa is like no game before it, and won't hold your hand with visual clues or dialogue; you're on your own, but it's well worth the wordless effort.
10. The Long Dark
The Long Dark brings a true survival game to Nintendo Switch, tasking you with surviving a frozen, post-apocalyptic world. The Survival Sandbox mode is an award-winning game feature, giving you a measly collection of supplies, no power, and a timer to see how long you can stay alive. Or maybe you'd rather play the episode story mode, Wintermute, where you'll need to survive Pleasant Valley and help rescue other survivors. Either way, you won't be able to put The Long Dark down, even if the thought of a pitch-black, freezing post-apocalypse scares you.
9. Undertale
Undertale is the reason Toby Fox is a household name in the video game business, as it's Fox's wonderful score, subversive writing, and wicked sense of humor catapulted Undertale to the unofficial indie hall-of-fame. Officially, Undertale has won three high-profile gaming awards and been nominated for a laundry list of others.
It's never been hailed as a beautiful game, but Undertale is written and designed to surprise the most seasoned gamers with fourth-wall-breaking jokes and commentary, beautiful music, and engaging combat. It'd be a disservice to reveal anything more about Undertale, as it's one game that's best to experience blind, so I'll leave you to download and play it yourself. Like, now. Go.
8. Dead Cells
Dead Cells is a punishing Roguevania more than worth your pain, sweat, and tears. Its large, interconnected world is gorgeous, platforming and combat are fluid, and there's enough to explore and collect to keep you fighting for more.
Unending streams of enemies waiting to perma-kill you make Dead Cells rudely challenging in a way that makes you blame yourself each time you fail. And you'll fail again and again, and each time whisper "one more try" before learning enough lessons to prevail. Combining and mastering the best elements of its parent genres, rouge-lites and Metroidvanias, Dead Cells permadeaths
7. Spiritfarer
Be prepared for a pummeling right to the feels, because Spiritfarer is so much more than just a gorgeous adventure game. Aboard your boat – accompanied by your cat Daffodil – you take a collection of characters to the Everdoor, a gateway to the afterlife. Each character has specific needs, so as well as navigating the oceans, you'll build them homes, farm crops for the resources to feed them their favorite meals, and help them complete any unfinished business so they can pass on in peace. It may sound depressing but it's anything but, with every moment of sadness balanced with the joy of a real emotional connection to the characters and the story.
6. Risk of Rain 2
There's a theme to indie rouge-lites being exceptionally hard, and Risk of Rain 2 tests the limits of that tradition. Bringing the young series into a beautifully-realized 3D world, you're challenged to endure a vicious onslaught of wonderfully-diverse foes often well-equipped to take you down in one hit.
As you progress, you'll unlock items that fundamentally alter your playing style. Gasoline can be used to ignite a field of enemies that would normally take time, skill, and a bit of good fortune to defeat. The rare Frost Relic surrounds you in a blizzard that attacks with 600% damage per second, passively clearing your path for a short while. It's this type of progression, mixed with fluid, responsive combat that keeps you coming back to Risk of Rain 2, beat-down after beat-down.
5. Katana Zero
Fashionable as hell in its feudal, dystopian setting, the aesthetic has little to do with how badass it feels to slash through enemies in Katana Zero. That's because this bloody 2D action platformer adds a time-bending mechanic you'll factor into your killing strategy, allowing you to slow down time and plan your massacres carefully and stylishly.
Of course, swinging your blade in coordination with your pre-planned route very rarely goes as planned, but your slow progression toward samurai master is Katana Zero's main draw. Environments drip with color and detail, enemies are nicely varied, and dialogue with different response options adds a layer of depth to the narrative uncommon for the genre.
4. Shovel Knight
A side-scrolling platform in 8-bit style, Shovel Knight is an indie game and undisputed multi-platform classic. Shovel Knight's titular protagonist is a household name, still spawning merchandise from amiibo collections and cards to clothing and keychains.
Shovel Knight respectfully takes elements from foremost staples of the NES platforming pool, including Mario 3, Mega Man, and Castlevania, and formulates a finger-blistering challenge all its own with a distinct soul and sense of style. Its combat is plenty-accessible, but its smart network of upgrades, gameplay options, and steady drip of new weapons and learned strategies makes Shovel Knight a treat for fresh-faced platformers and NES veterans alike.
3. Wargroove
Wargroove is a turn-based strategy war-sim by Chucklefish, who published Risk of Rain and Stardew Valley. Fans of Advance Wars will know what to expect and be delighted to hear that Wargroove is a worthy spiritual successor with a modernized, fantasy-inspired identity all its own.
Gameplay begins with picking between 12 different commanders. There's Caesar, the canine pet of the Queen who commands an adorable army of puppers (no, they don't die), the plant-manipulating Greenfinger of the Floran Tribes, and Ragna, the Frankenstein-monster of Wargroove. From there you strategically execute complex strategies to complete various missions. It's cute, creative, deep, and an ultimately satisfying experience for fans of tactical strategy games and the like.
2. The Touryst
This voxel-built indie gem might be the most overlooked on this list, though it just released in November so we'll give it some time. Brilliantly blending light puzzling and joyous exploration with an infectious dose of hilarity, The Touryst can't be missed for fans of relaxing, lighthearted, yet substantive indie games.
You'll hop across distinctly-themed and artfully crafted little islands, solve puzzles, complete sidequests, and uncover the mystery behind the four power cores you're tasked with finding for The Touryst's snappy five-hour campaign.
1. Gris
Gris is a masterclass in understated storytelling and evocative art direction, with a sturdy foundation of inventive platforming and clever puzzle-solving as a bonus. This is the indie game to play if you're looking for something to remind you how beautiful video games can be.
Its world to be conquered a stand-in for the complexities of grief, Gris is a mood that needs to be seen to appreciate. While its clever platforming and light puzzling elements are enjoyable enough alone, it's the atmosphere, music, and very personal nature of Gris that makes this work of art worth exploring for indie fans in search of a quieter, more reflective experience.
Check out our list of the best multiplayer Switch games.
---