GTA 6 is coming. Granted, it's been coming for some time. Depending on how you look at it, it's been on its way for almost a decade – since GTA 5 breached the shores of PS3 and Xbox 360 in September 2013, graduated onto PS4 and PC two years later, and stretched itself all the way onto PS5 and Xbox Series X consoles in 2022. If you're more pragmatic, you might say GTA 6 has been en route since Rockstar officially confirmed its active development in the wake of last year's pretty catastrophic in-progress leaks. You may even say GTA 6 has been coming since a Take-Two Interactive earnings call in mid-May nodded to a release window.
The most recent Take-Two earnings call – held on Tuesday, August 8 – repeated that message. Rockstar owner continues to imply GTA 6 is out by March 2025 while saying nothing about it, is how we reported it, within which we explore Take-Two's "fiscal year 2025" projection, a time period that begins in April 2024.
Which is hugely exciting. Add this to everything that's already landed this year – from the Dead Space and Resident Evil 4 remakes, to Baldur's Gate 3, The Legend of Zelda: Tears of the Kingdom, Diablo 4 and Viewfinder – to everything that's still to come (not least Starfield, Marvel's Spider-Man 2, and Super Mario Bros. Wonder), it's fair to say that 2023 is already a hugely important year for video games. I'd even go as far to say it's already one of the most important years of all time.
Measuring up
PAVING THE WAY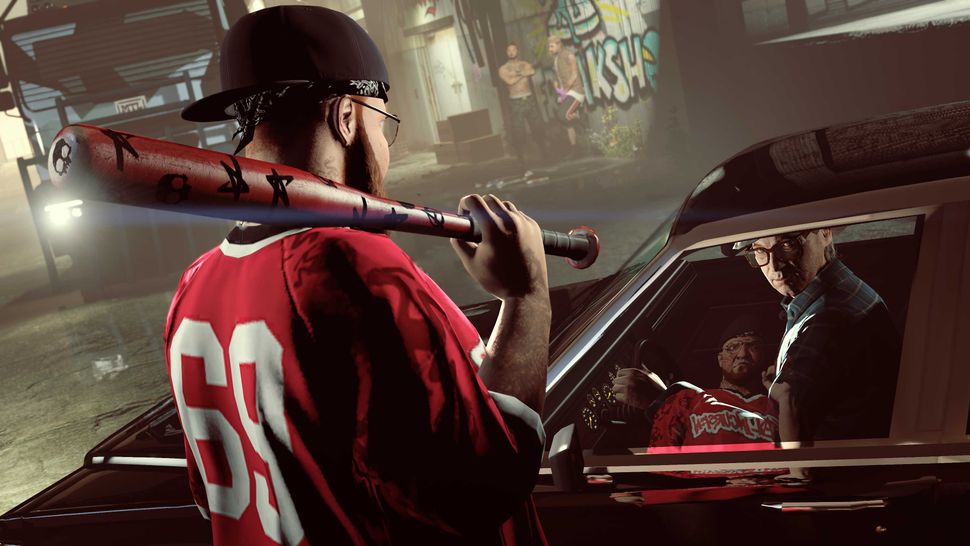 GTA Online's wave of "experiential updates" have changed the game, and pave the way for GTA 6
Part of this excitement follows the global pandemic. Near-universally enforced quarantine and lockdown measures impacted the games industry across the board, leading to a number of games, big and small, being pushed past their proposed release dates. This has led to a bottleneck of sorts this year, whereby as a result of slowdowns in recent years – blockbuster runaways like Elden Ring aside – 2023 has been, and continues to be, pretty mega.
In September and October alone, we're expecting (deep breath): Baldur's Gate 3 on PS5, Starfield, Lies of P, Mortal Kombat 1, Payday 3, Cyberpunk 2077: Phantom Liberty, Forza Motorsport, Assassin's Creed Mirage, Lords of the Fallen, Alan Wake 2, Marvel's Spider-Man 2, Super Mario Bros. Wonder, Cities: Skylines 2, and Alone in the Dark to name just some of the biggest hitters on the verge of release. The Metal Gear Solid: Master Collection Vol. 1 will launch in the same window, and as per Konami's latest earnings call, the Suikoden 1 and 2 HD Remaster package is still on course to arrive before the year's out too.
If we look back over the last 23 years, the first stretch of the 2000s were pivotal. The year 2000 itself welcomed The Legend of Zelda: Majora's Mask, Final Fantasy 9, The Sims, Baldur's Gate 2, and Diablo 2. The following year marked the arrival of the PS2 and original Xbox consoles, with Halo: Combat Evolved, Metal Gear Solid 2, Devil May Cry, Final Fantasy X, and GTA 3 among the best games to hit the market. With everything from World of Warcraft to GTA: San Andreas, Half-Life 2, Halo 2, and Knights of the Old Republic 2, 2004 was a big year for games; while the following year brought Resident Evil 4, Shadow of the Colossus, Guitar Hero, and God of War.
2007 deserves a shout-out for The Orange Box alone – a collection that gathered Half-Life 2 and its extended episodes, Portal, and Team Fortress 2 – with BioShock, COD 4: Modern Warfare, and Super Mario Galaxy all flying the flag. The following year saw Skyrim, Minecraft, Dead Space 2, Batman: Arkham City, Portal 2, and Battlefield 3 all hit store shelves; while 2017 changed the landscape of games with PUBG: Battlegrounds, Fortnite, Breath of the Wild, Resident Evil 7, and Super Mario Odyssey.
Back to 2023, and patience has become a crucial part of the current excitement. Players have been waiting such a long time for GTA 6 news, for example, and we might get a trailer or a snippet of official in-game footage before the year's done. Players have been waiting several years to reunite with Spider-Man, and we're now on the cusp of that reunion. Players have been waiting a quarter of a century to play a new Bethesda series, and that's now perched on the star-spangled horizon.
Only time will tell how 2023 measures up to all of the above – we're surely too close to it right now to say so definitively – but it's definitely already up there with the very best. In turn, 2024 has a lot to live up to. But we wouldn't have it any other way, right?
---
<div