New Disney movies are set to come thick and fast over the next few years. There's everything from a Hocus Pocus sequel to a Haunted Mansion reboot coming soon, and much, much more besides. In fact, whether you're after theatrical or Disney Plus releases, animation or live-action, an all-new film or a follow-up, the House of Mouse has something for you in store.
The next film to arrive will be the live-action Pinocchio, which stars Tom Hanks as Gepetto and Cynthia Erivo as the Blue Fairy. After that, Hocus Pocus 2, Strange World, and Enchanted sequel Disenchanted are on the way this year. We've rounded up every single upcoming film below, from confirmed releases to reported ones like Cruella 2 – the latest film to arrive on our list is the live-action Hercules, which will have Guy Ritchie in the director's chair.
But, you won't find any updates on the galaxy far, far away or the MCU here, even though they're under the Disney umbrella. Instead, check out our guides to Marvel Phase 4 or all the upcoming Star Wars movies and TV shows. For everything else, scroll on for our guide to all the new Disney movies coming soon. (If you want to get watching now, though, see our lists of the best movies on Disney Plus and the best shows on Disney Plus.)
New Disney movies: 2022
Pinocchio
Release date: September 8, 2022
Another live-action movie in the works is Pinocchio. The story of the puppet-turned-real-boy is about to get a lot more real. This live-action remake has been in development for quite some time. Robert Zemeckis is directing and Tom Hanks will lead the cast as Geppetto. As per Deadline (opens in new tab), Beauty and the Beast actor Luke Evans is heading for another villainous turn as the nefarious Coachman, while Cynthia Erivo is the Blue Fairy and Joseph Gordon-Levitt is Jiminy Cricket. The film will head to Disney Plus this September.
Hocus Pocus 2
Release date: September 30, 2022
Coming to Disney Plus this September, the Hocus Pocus sequel features Bette Midler, Sarah Jessica Parker, and Kathy Najimy reprising their witchy roles from the 1993 original. The film is set 29 years after the first movie in modern-day Salem, Massachusetts, and sees three high school friends accidentally summon the Sanderson sisters from the 17th century. Lilia Buckingham, Whitney Peak, and Belissa Escobedo play the high schoolers, while Hannah Waddingham, Sam Richardson, Froyan Gutierrez, Tony Hale, and Doug Jones (returning from the original) co-star. Anne Fletcher directs the sequel, with a screenplay from Jen D'Angelo.
Strange World
Release date: November 23, 2022
An animated movie directed by Big Hero 6 and Raya and the Last Dragon helmer Don Hall, Strange World follows explorer family the Clades, and, according to Disney (opens in new tab), "journeys deep into an uncharted and treacherous land where fantastical creatures await." Jake Gyllenhaal will voice Searcher Clade, the family's son.
Disenchanted
Release date: November 24, 2022
Amy Adams is back as Giselle in a Disney Plus sequel to Enchanted. Also returning is Patrick Dempsey as Giselle's husband Robert, James Marsden as Prince Edward, and Idina Menzel as Nancy Tremaine.
Disenchanted is a musical directed by Adam Shankman, and will take place 15 years after the original movie, with Giselle, Robert, and Morgan living in the suburbs. According to Disney, Giselle "must juggle the challenges that come with a new home and discover what happily ever after truly means to her and her new family."
Maya Rudolph will play the villain Malvina, while Jayma Mays will play Ruby, Nicole Brown will play Rosalyn, Kolton Stewart will play Malvina's son, and Oscar Nunez will appear in the movie in an unknown role. Meanwhile, Robert's daughter Morgan will be played by newcomer Gabriella Baldacchino.
Night at the Museum: Kahmunrah Rises Again
Release date: 2022
Night at the Museum is coming back as an animated film on Disney Plus later this year. The original director, Shawn Levy, is attached as producer.
New Disney movies: 2023
Haunted Mansion
Release date: March 10, 2023
A Haunted Mansion movie starring Eddie Murphy already exists, but Disney is rebooting the franchise with a brand new take on their famous theme park ride. The new film will star Lakeith Stanfield, Tiffany Haddish, Danny DeVito, Rosario Dawson, and Owen Wilson. Like the first movie, the new film is said to focus on a family moving into the titular haunted house. Dear White People director Justin Simien is set to direct.
The official synopsis reads: "In this mysterious adventure, a doctor (Dawson) and her 9-year-old son (Chase Dillon), looking to start a new life, move into a strangely affordable mansion in New Orleans, only to discover that the place is much more than they bargained for. Desperate for help, they contact a priest (Wilson), who, in turn, enlists the aid of a widowed scientist-turned failed-paranormal expert (Stanfield), a French Quarter psychic (Haddish) and a crotchety historian (Danny DeVito). " (H/T Digital Spy (opens in new tab))
The Little Mermaid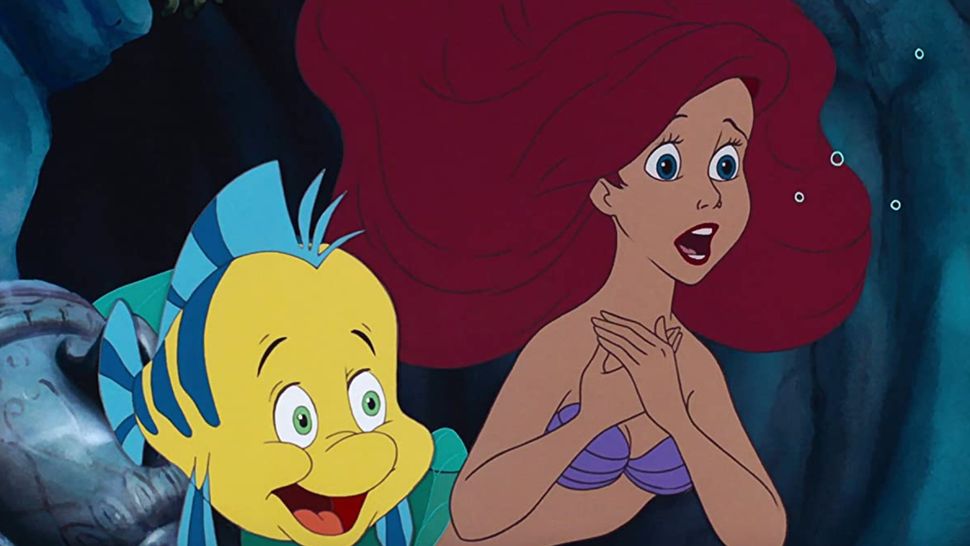 Release date: May 26, 2023
There's still no trailer for the live-action The Little Mermaid remake, but there are casting details and a first look. US singer Halle Bailey will be playing Ariel, while original Game of Thrones prequel creator Jane Goldman will be penning the script. Awkwafina and Jacob Tremblay have also been cast as Scuttle and Flounder respectively, alongside Jonah Hauer-King as Prince Eric, Melissa McCarthy as Ursula, Daveed Diggs as Sebastian, and Javier Bardem as King Triton.
Per Deadline (opens in new tab), The Undoing's Noma Dumezweni will appear in a "brand new role" that wasn't in the 1989 animated film. New music will feature (and will be written by Lin-Manuel Miranda) and the old tunes will also be included. The film recently wrapped filming, and we got our first official look at Bailey as Ariel.
Elemental
Release date: June 16, 2023
The Good Dinosaur director Peter Sohn helms Elemental, which follows the fiery Ember and watery Wade in a city home to all the air, fire, water, and land residents.
"My parents emigrated from Korea in the early 1970s and built a bustling grocery store in the Bronx," Sohn said in a statement. "We were among many families who ventured to a new land with hopes and dreams – all of us mixing into one big salad bowl of cultures, languages, and beautiful little neighborhoods. That's what led me to Elemental. Our story is based on the classic elements – fire, water, land and air. Some elements mix with each other, and some don't. What if these elements were alive?"
Indiana Jones 5
Release date: June 30, 2023
Indy's back! Harrison Ford will return as the adventurer for a fifth (and presumably final) time. Ford vs. Ferrari director James Mangold will helm the project. The fivequel is currently in production, and Mads Mikkelsen, Phoebe Waller-Bridge, Toby Jones, Thomas Kretschmann, Boyd Holbrook, and Shaunette Renée Wilson will all appear along with Ford. The plot is being kept under wraps, but set footage suggests Indy will once again be going up against Nazis.
New Disney movies: Release dates TBA
Aladdin 2
Release date: TBA
Thought an Aladdin sequel was wishful thinking? Think again. The billion-dollar live-action hit is being primed for an original follow-up. The Hollywood Reporter (opens in new tab) let the genie out of the bottle, confirming that Disney is working on Aladdin 2. Not only is Guy Ritchie set to return as director, but a writers' room has been working on new ideas for the sequel by reading through stories from One Thousand and One Nights, the source material upon which the original Aladdin was loosely based.
That means any Aladdin sequel, which is being penned by Real Steel's John Gatins and Straight Outta Compton's Andrea Berloff, is unlikely to take its cue from the direct-to-video Return of Jafar, which followed on from the original 1992 animated smash hit starring Robin Williams. At this early stage, the cast hasn't been confirmed, though Mena Massoud, Naomi Scott, and Will Smith are "expected to reprise their roles."
Cruella 2
Release date: TBA
Cruella 2 is reportedly in the works already. Not much is known about the sequel yet, though director Craig Gillespie (I, Tonya) and screenwriter Tony McNamara are thought to be returning. Considering the Cruella post-credits scene, it's likely the sequel will bring us closer to the events of 101 Dalmatians – though that's just speculation at the moment. We can probably also expect Emma Stone back as the titular villain.
Hercules
Release date: TBA
A live-action Hercules is coming soon. Aladdin helmer Guy Ritchie will direct and Avengers: Endgame directors Joe and Anthony Russo are producing. Shang-Chi and the Legend of the Ten Rings and Wonder Woman 1984 scribe David Callaham has written the first draft of the script. The animated version of the film is a musical, but The Hollywood Reporter (opens in new tab) notes that it's "unclear" if the live-action movie will keep the music.
Lion King prequel
Release date: TBA
Surprise! The Lion King prequel is in the works with Moonlight's Barry Jenkins stepping in to replace Jon Favreau as director. As confirmed by Disney, Hans Zimmer, Pharrell Williams, and Nicholas Britell will provide the music.
Peter Pan and Wendy
Release date: TBA
It turns out that there's more of the Peter Pan story to tell, because Disney is making a brand new live-action version of the 1953 animated film. Director David Lowery, though, is confident that he can do something a little different with the remake, although it's not clear exactly how.
In an interview with ComicBook.com (opens in new tab), producer Jim Whitaker said that "it'll be a big, rollicking adventure", which is kind of what you would hope for with a Peter Pan movie. Apparently, it's still very much in the script-writing stage though, so don't expect an official release date anytime soon.
News also broke (via Variety (opens in new tab)) that a Wendy was cast, with Ever Anderson stepping into the role, while Peter Pan will be played by Alexander Molony. Jude Law is playing Captain Hook and Yara Shahidi is Tinker Bell. Filming is set to begin in 2021.
Pirates of the Caribbean reboot
Release date: TBA
A potential Pirates of the Caribbean sequel/reboot/reimagining isn't out of the question, but a sixth entry in the popular Disney franchise remains moored for now.
Deadpool writers Rhett Reese and Paul Wernick were originally brought in to write the script but departed sometime in early 2019. Since then, THR (opens in new tab) reported that Ted Elliott and Chernobyl creator Craig Mazin, who will also be working on The Last of Us HBO series, have stepped in to replace the pair.
Jack Sparrow actor Johnny Depp recently suggested he would never play the character again, though executive producer Jerry Bruckheimer said the actor's future in the franchise "is yet to be decided."
Pirates of the Caribbean (with Margot Robbie)
Release date: TBA
Arr, me mateys! We could be getting a double dose of rum-and-sailin' shenanigans if this Pirates report rings true.
Sources close to The Hollywood Reporter (opens in new tab) indicate that Margot Robbie will take the lead in a female-fronted original movie set in the Pirates universe, wholly distinct and separate from a likely sixth Pirates of the Caribbean mainline movie.
Speaking to Collider (opens in new tab), Robbie was tight-lipped about plot details, but teased we're getting "Lot of girl power. No, it's too early to talk about it… I love Christina, obviously. I'm not a producer on Pirates, so I'll sit back and kind of wait for the process… No we're really, really excited at the prospect of adding obviously a very key female element to that world."
Executive producer Jerry Bruckheimer recently gave an update, too. "Yes. We're talking to Margot Robbie," he said. "We are developing two Pirates scripts – one with her, one without."
Sister Act 3
Release date: TBA
Whoopi Goldberg and Wendy Makkena are returning for Sister Act 3. Hallelujah!
Three Men and a Baby
Release date: TBA
The '80s comedy featuring Ted Danson, Tom Selleck, and Steve Guttenberg was a surprise hit. So much so, that Disney is bringing it back for a reboot. The premise, which saw three bachelors receive a surprise 'package' in the form of a baby is likely to stay, but the cast will be shaken up. Zac Efron is confirmed to star in the Disney Plus release.
Tron 3
Release date: TBA
Supposedly titled "Tron: Ares" thanks to a slip up from new lead Jared Leto, the third Tron movie is set to be directed by Garth Davis. Beyond that, we don't know much, but we are very much excited to see light cycles on the big screen once more.
Untitled Tower of Terror movie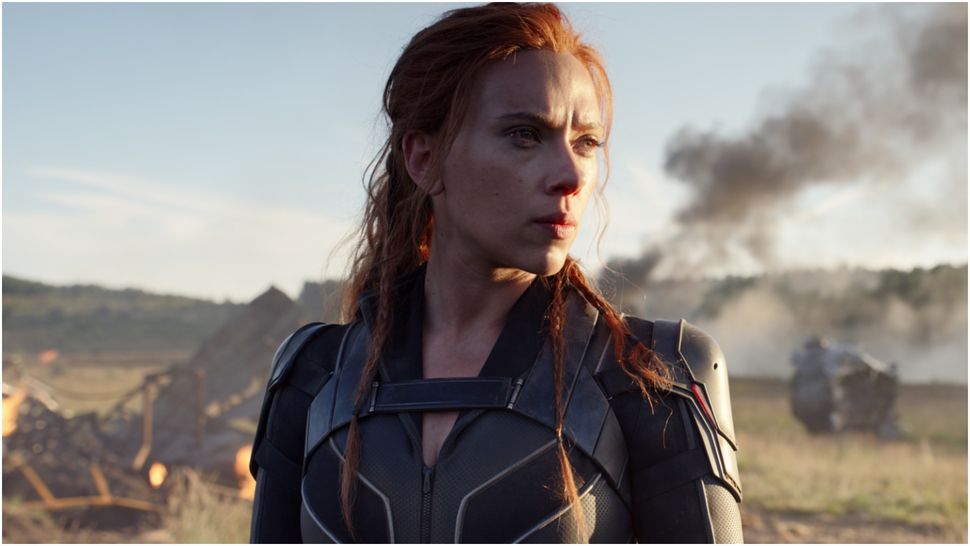 Release date: TBA
Scarlett Johansson is set to star in this big-screen imagining of the Disney theme parks ride Tower of Terror. Inside Out scribe and Toy Story 4 director Josh Cooley is on board to write the screenplay, and Disney is reportedly hoping for a high-profile director. Plot details are unknown, but the ride is connected to The Twilight Zone, and revolves around a group of people climbing into an elevator at the Hollywood Tower Hotel, plummeting 13 stories, and vanishing after the hotel is struck by lightning.
Following Johansson's Disney lawsuit, the movie is confirmed to still be in the works with the actor attached.
Snow White and the Seven Dwarfs
Release date: TBA
West Side Story's Rachel Zegler is set to star as Snow White in this live-action remake, while Gal Gadot is the Evil Queen. Andrew Burnap has been cast as the male lead – and that's not the prince or huntsman, either, but a new original character.
The movie doesn't have a release date yet, but it's set to start filming in the UK in March 2022. Marc Webb is directing – he previously helmed (500) Days of Summer and the Amazing Spider-Man movies – while Benj Pasek and Justin Paul, the duo behind the music in La La Land, The Greatest Showman, and Dear Evan Hansen, are writing a set of brand new songs for the movie.
The Aristocats
The Aristocats is getting a live-action adaptation, with Peter Rabbit director Will Gluck and Onward scribe Keith Bunin writing the script. Not much is known about the movie just yet, but it'll reportedly have a similar look to the live-action Lady and the Tramp Disney Plus movie.