The upcoming DC movies and TV shows are in a state of flux after James Gunn and Peter Safran took the reins of the cinematic universe. DCU Chapter One: Gods and Monsters is kicking into gear with a brand new slate of TV shows and movies very soon, but in the meantime, there are still some projects left over from the old regime that are yet to release.
We've got the lowdown on all the upcoming DC movies and TV shows right here, including the latest updates, release dates, and what's known about the plots. So far, this year has seen the release of Shazam! Fury of the Gods, The Flash, and Blue Beetle – but there is still one film on the calendar for 2023. Beyond that, there's everything from The Batman 2 to Joker 2 to get excited about, along with a brand new Superman film, and plenty more besides.
If you're just looking for a movie marathon, though, you can head to our guide on watching the DC movies in order through the link.
Upcoming DC movies
Aquaman and the Lost Kingdom
Release date: December 25, 2023
Jason Momoa's Aquaman returns in this sequel to the 2019 movie, which has been delayed all the way to December 2023 (it was originally slated for release a whole year earlier). The plot is still under wraps – there's not even a trailer yet – but we do know that Yahya Abdul-Mateen II will return as Black Manta, in a more expanded role from the first movie. The first movie's villain, Patrick Wilson's Orm, is also returning, along with Temuera Morrison as Tom Curry, Nicole Kidman as Atlanna, Willem Dafoe as Vulko, Dolph Lundgren as King Nereus, Amber Heard as Mera, and Randall Park as Dr. Stephen Shin.
Joining the line-up is Vincent Regan as Atlantis' first king, Atlan, while Jani Zhao joins as new character Stingray, and Indya Moore plays Karshon, who in DC Comics is a shark with superpowers, and Game of Thrones' Pilou Asbæk plays a mystery role.
"Aquaman 2 is very heavily inspired by Planet of the Vampires," director James Wan told Total Film of the movie. "You can take the boy out of horror but you can never take the horror out the boy."
It's possible that Aquaman 2 will be the last time Momoa plays the role, with The Hollywood Reporter indicating that, while he could be out as Aquaman, he might be in as anti-hero Lobo – though Deadline says the Lobo role is just speculation, and potential re-castings of the Justice League line-up comes down to Aquaman 2 and The Flash's performance at the box office.
Potentially clearing things up, though, are some words from Momoa himself. "Peter [Safran]'s my producer [on Aquaman and the Lost Kingdom], and is a dear friend," he told Total Film. "I absolutely think Aquaman will be involved in the DCU. It's on, bro – there's no one bigger than Aquaman! But, also, I hope people are excited to see the new one. It's fun. I really enjoy doing comedy. There's some really funny stuff with Patrick Wilson. I really adore him. We had a great time working together. It's like we're brothers. There's a lot of cool stuff happening in this one."
Joker: Folie á Deux
Release date: October 4, 2024
Joaquin Phoenix returns as Arthur Fleck, AKA the Joker, and this time he's joined by Lady Gaga's Harley Quinn in Folie á Deux. The intriguing title refers to a clinical term for a mental disorder shared by two people, which suits Harley and Joker just fine.
The film will be a musical set in Arkham Asylum, though, per Variety, it's reportedly more like A Star is Born than In the Heights, so expect the music to be naturally integrated into the movie. Joker 2 will also star Brendan Gleeson in an unknown role. Catherine Keener is also part of the line-up, with Zazie Beetz returning as her character from the first film, Sophie. Set videos have also confirmed what appears to be multiple Jokers, though given Arthur's creative imagination, there could be more than meets the eye here.
More set photos have revealed Arkham on fire, Gaga in costume as Harley Quinn, and Harley and Joker dancing on those famous stairs. You can also hear Gaga singing in one clip.
Beyond that, not much else is known about the sequel, which will also be released as a DC Elseworlds title, just yet.
Superman: Legacy
Release date: July 11, 2025
Superman: Legacy is the first movie in the new slate and will be released globally on July 11, 2025. Written and directed by James Gunn, it will focus on Superman balancing his Kryptonian heritage with his human upbringing.
"This is really the start of the DCU," Safran said in a statement, per Deadline. "It's not an origins story, it focuses on Superman's balancing his Kryptonian heritage with his human upbringing. He's the embodiment of truth, justice and the American way, he's kindness in a world that thinks of kindness as old fashioned."
David Corenswet will play Clark Kent, while Rachel Brosnahan is Lois Lane. Meanwhile, three other heroes have been cast: Nathan Fillion will play the Green Lantern Guy Gardner, Edi Gathegi will play Mister Terrific, and Isabela Merced will play Hawkgirl.
The Batman 2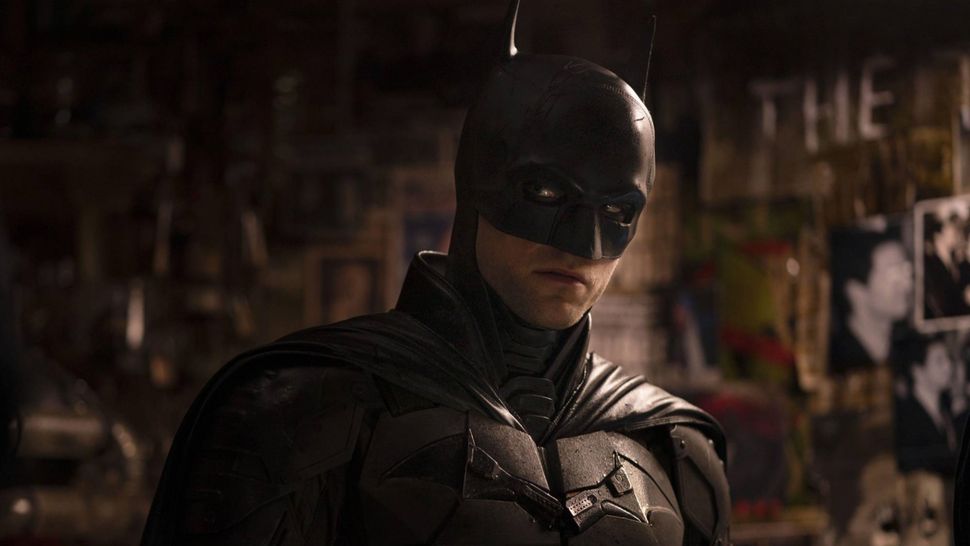 Release date: October 3, 2025
Just what the follow-up to Matt Reeves' The Batman will focus on is an enigma for now, but a sequel is in the works – along with two spin-off TV shows, one about the Penguin and another about Arkham Asylum. Reeves is returning to write and direct the sequel and Robert Pattinson will don the cowl once again, though beyond that, there are no confirmed cast members. Plus, per The Hollywood Reporter, Reeves is meeting with writers and directors to create a range of villain movies, with Professor Pyg, Clayface, and Scarecrow namechecked.
Despite the big shake-up at DC, this film is said to be safe – and Gunn and Reeves have denied claims that Pattinson's Batman would be incorporated into the main series of films. Instead, the films will remain part of their own separate universe, which is now being referred to as DC Elseworlds.
Wonder Woman 3
It looks like Gal Gadot will be returning in Wonder Woman 3 as part of the new DCU after all.
"I love portraying Wonder Woman," Gadot told ComicBook.com. "It's so close to and dear to my heart. From what I heard from James and from Peter is that we're gonna develop a Wonder Woman 3 together."
It doesn't seem like the project will be directed by Patty Jenkins, though. It was reported that her version of Wonder Woman 3 would not be moving forward in its current incarnation, which would have seen Lynda Carter return. Director Patty Jenkins issued a statement on the situation confirming that her vision for Wonder Woman 3 was not being made.
Supergirl: Woman of Tomorrow
Release date: TBC
As part of Gunn and Safran's new DC slate, we're getting a new look at Supergirl. Based on Tom King's comic book series of the same name, this "science fiction adventure" will introduce a Supergirl that "viewers are not used to seeing."
"We see the difference between Superman, who was sent to Earth and raised by loving parents from the time he's an infant," Gunn told Variety. "Versus Supergirl, who was raised on a rock chip off of Krypton, and watched everyone around her die and be killed in terrible ways for the first 14 years of her life."
The Brave and the Bold
Release date: TBC
The movie will follow Batman and his son, Damian Wayne, as Robin, giving us our first new look at the duo since Joel Schumacher's 1997 cult classic that starred George Clooney and Chris O'Donnell in the titular roles. Andy Muschietti will direct.
"It's a strange father and son story about the two of them and based on Grant Morrison's run of the Batman," Gunn explained.
Though casting is yet to be announced, this particular Batman won't be Robert Pattinson's Batman and will have no connection to the Matt Reeves film.
Swamp Thing
Release date: TBC
Information on the new Swamp Thing movie is still limited, but it will focus on the origins of the mysterious DC character. From what's been revealed so far about this one, it's expected it will be tonally darker than the other DC projects.
The Authority
Release date: TBC
Another new upcoming movie from DC Studios is The Authority, which will see WildStorm characters join the DCU. They'll be taking "matters into their own hands to do what they believe is right," per the official synopsis.
Ta-Nehisi Coates' Superman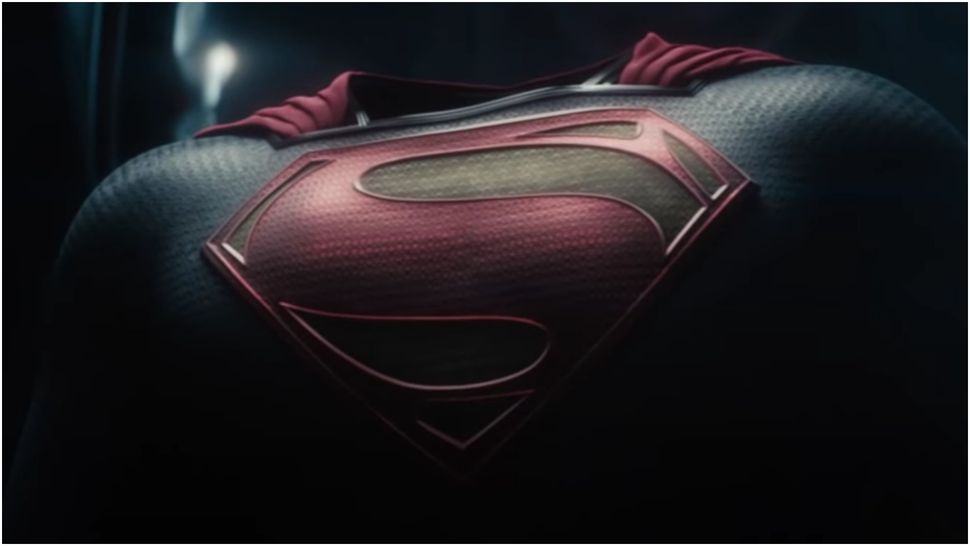 Release date: TBD
Last year, it was widely reported that J. J. Abrams and Black Panther scribe Ta-Nehisi Coates were joining forces to develop a Black Superman movie. In late 2022, Warner Bros. Discovery assured fans that it was still on the cards but we've not heard anything since.
Add in the fact that James Gunn didn't outright mention it in his DCU Chapter One announcement, and the project looks to be a little up in the air. One thing's for certain, though, Henry Cavill won't be signing on as the titular hero.
Scrapped DC movies: Man of Steel 2 and more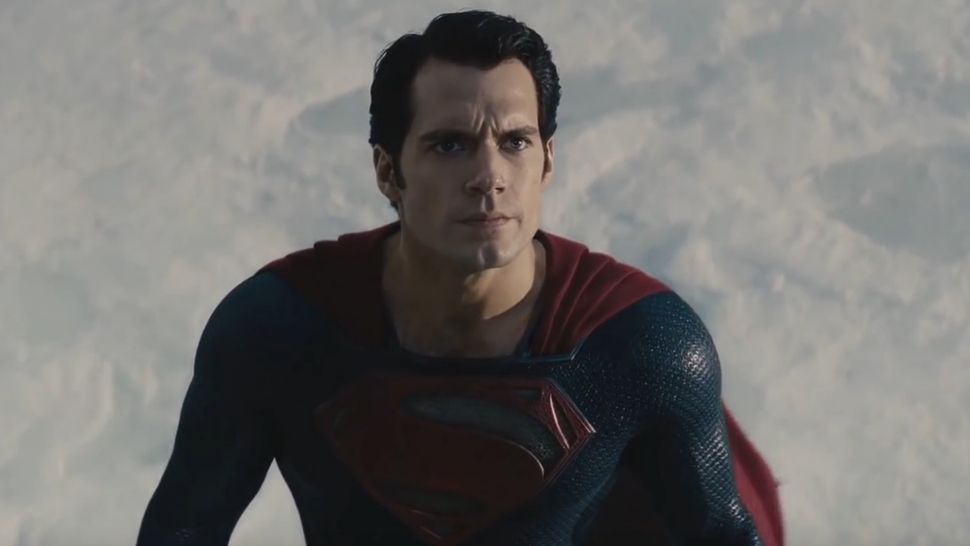 A new Superman movie starring Cavill was reportedly in the works following the character's appearance in Black Adam, but that's no longer happening as the actor is officially finished as Superman. According to an earlier report from The Hollywood Reporter, Warner Bros. was keen to get Cavill back for another solo movie that would essentially be Man of Steel 2, and prolific DC producer Charles Roven was already onboard, and the search was on for writers. Cavill later teased his return on Instagram.
The Flash director Andy Muschietti was even said to be interested in helming the project, with a tone similar to Richard Donner's Superman. A slightly conflicting report from Deadline indicated that the studio did hear a pitch from Roven and an unknown writer, but wasn't keen on it, instead opting to wait for Gunn and Safran's plans. Now they have taken hold of the DC universe, Man of Steel 2 is dead.
We've also seen Dwayne Johnson reveal that Black Adam 2 won't be happening anytime soon. The actor issued a statement saying he met with Gunn and Safran and was informed that Black Adam was not a part of their DC plans, but he could perhaps be back one day in the multiverse. The hierarchy of power in the DC universe has changed – just not in Johnson's favor.
Upcoming DC TV shows
The Penguin
Release date: 2024
Starring Colin Farrell, The Penguin is a spin-off of The Batman and will consist of 8 episodes. It's coming to HBO Max in 2024. The first trailer shows Oswald Cobblepot in full Scarface mode.
Matt Reeves has also teased that the show will set up The Batman 2. "There's actually a whole little fabric of things we're wanting to do, the way we're doing with [the] Penguin and how that comes back into how that will lead into the sequel, and what that sequel is going to be," he told Collider. The Penguin, then, looks like essential viewing.
Creature Commandos
Release date: TBC
If there's anything James Gunn, the writer-director behind Marvel's Guardians of the Galaxy's movies, loves, it's a ragtag team of misfits, so it should come as no surprise then that he's adapting J. M. DeMatteis' kooky comic series Creature Commandos.
For now, it's one of the only projects lined up so far that has been confirmed to be an animation, but we'll be sure to keep you posted if that changes. Confirmed to be seven-episodes long, it's set to follow Amanda Waller as she creates a black ops team out of monstrous prisoners, from Frankenstein's monster and a vampire to a werewolf, a gorgon, and a human team leader.
It will be the first project of the new DCU, arriving ahead of Superman: Legacy.
Waller
Release date: TBC
Peacemaker season 2 has officially been put on hold, as several of its characters are now set to appear in Waller, a new DC series. According to Gunn, it'll be a direct continuation of Peacemaker, which ended with Leota Adebayo (Orange is the New Black's Danielle Brooks) revealing Amanda Waller's role in Task Force X.
Per Variety, the series will be produced by Doom Patrol creator Jeremy Carver and see Viola Davis reprise the role as the titular character. Gunn called the show "the greatest ever". There's no release date yet.
Booster Gold
Release date: TBC
Booster Gold is a hero many may not be familiar with, despite the fact that he's shown up in Smallville and Legends of Tomorrow before. According to the announcement, the show will follow Booster, who's also known as Michael Jon Carter in the comics, as he uses basic technology from the future to help him pretend to be a superhero in the present day. (We're guessing this one will have serious comedy leanings).
In DC's slate announcement, Gunn described Booster Gold as the living embodiment of "Imposter syndrome."
Paradise Lost
Release date: TBC
According to Gunn, Paradise Lost is set to be a Game of Thrones-esque series about the Amazons and Wonder Woman's home, Themyscira. While we know next to nothing about the plot, the filmmaker says the story will feature "all the darkness and drama and political intrigue" you can imagine goes on within a society of only women.
"How did this society of women come about? What does it mean? What are their politics like? What are their rules?" he said of its overarching themes. "Who's in charge? What are all the games that they play with each other to get to the top?"
Lanterns
DC Studios has announced a new Green Lantern project as part of its slate of new movies and shows.
As per Variety, DC Studios co-CEOs described the Green Lantern TV series, which will be more broadly titled Lanterns, as an "HBO-quality event in the vein of True Detective." It'll focus on Hal Jordan and John Stewart in a series that "plays a really big role leading us into the main story that we're telling across our film and television." While Nathan Fillion will play Guy Gardner in the DCU, it's not actually confirmed just yet if he'll be in the show.
Previously, it had been reported that a Green Lantern HBO Max series focusing on multiple Lanterns was being reworked and that John Stewart was set to be the primary focus on the show instead. Given the new information, it seems safe to assume that that show will no longer be moving forward at DC.
Arkham Asylum
Release date: TBC
Another installment in Matt Reeves's Batman-verse, this show started out as a series about corruption in the GCPD, but has now become a project about Arkham Asylum. There are no plot details at the moment, but we're certainly intrigued at what Reeves could have up his sleeve.
---
For even more to look forward to, check out our guide to all the upcoming superhero movies flying our way and our breakdown of all the upcoming Marvel movies coming soon.
<div