It's about to be an busy few months if you're looking for some new PC games. With the big early summer shows out of the way, there's a glut of new PC games on the way, with everyone from the biggest studios to tiny indie teams fighting to get their projects in front of you – even Sony is starting to get in on the action.
That means that there's an awful lot to keep track of when you're looking for new PC games. With games available across Steam, Epic, Itch, and more, there's almost too many titles to count. That's not great news when it comes to your backlog, but be honest – you were never going to get through all that anyway.
We're well into 2022, and we've already enjoyed some great new PC games in the last six months, from God of War to Elden Ring and much, much more. As we head through the summer, it's a little quiet, but once Saint's Row rolls around in August, we'll head into a much busier window, with the arrival of some Sony classics giving way to hotly-anticipated Bethesda titles at the start of next year.
2022 New PC games
Uncharted: Legacy of Thieves Collection
Developer: Naughty Dog
Publisher: Sony
Release date: Early 2022
Nathan Drake is finally making his way to PC. It's not the full Uncharted collection we might have been hoping for, but it's perhaps the next best thing. The Legacy of Thieves Collection bundles together Uncharted 4: A Thiefs' End and Uncharted: The Lost Legacy, bringing the two most recent titles in Naughty Dog's acclaimed series to PC for the first time. The PS5 version is launching first, on January 28, but the PC port will follow "shortly after."
Star Trek: Resurgence
Developer: Dramatic Labs
Publisher: Dramatic Labs
Release date: Spring 2022
A trip to the final frontier set after the events of The Next Generation TV show, Star Trek: Resurgence comes from a team of former Telltale Games devs. It tells the story of first officer Jara Rydek and engineer Carter Diaz as they work to unravel a mystery that has two alien civilizations on the verge of all-out war.
Slime Rancher 2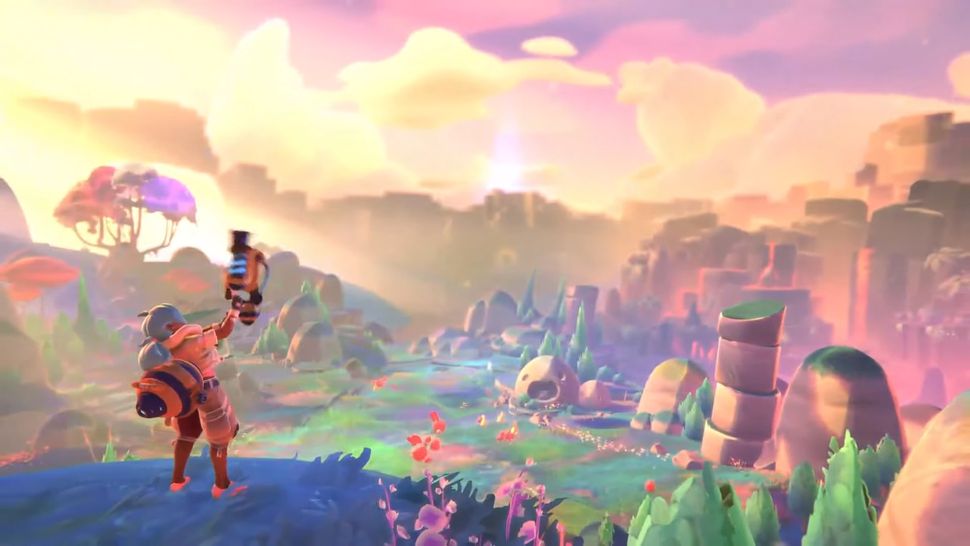 Developer: Monomi Park
Publisher: Monomi Park
Release date: TBC 2022
Slime Rancher 2 is one of the standouts from this list, mostly because it's so different. It's the sequel to 2017's Slime Rancher, a game that caught the world by storm, performing extremely well for developer Monomi Park. In it, you collect, sell, and breed colorful slimes in a wonderfully wacky world, while gathering resources to create the perfect ranch. The sequel will build upon the first, but boasts improvements like a more colorful, bigger world to explore. Thankfully, it'll be out sometime next year!
Marvel's Spider-Man Remastered
Developer: Insomniac
Publisher: Sony Interactive Entertainment
Release date: 12 August 2022
Marvel's iconic webslinger came to PS4 in 2018, with a remastered PS5 version arriving a couple of years later. That edition is now making its way to PC, incorporating the entire base game, as well as its The City That Never Sleeps add-on, expanding the story of the original game with three new narrative chapters.
Saints Row
Developer: Deep Silver
Publisher: Deep Silver
Release date: August 23 2022
Very slightly more down to earth than its many predecessors, 2022's Saints Row pledges to overhaul the series. You'll still be putting an eclectic gang together, of course, but there's a bit more narrative and character focus than pure bombast this time round. There'll be plenty of chaos to share in the new city of Santo Ileso, a location inspired by the American SouthWest – this is still Saints Row, of course.
Lord of the Rings: Gollum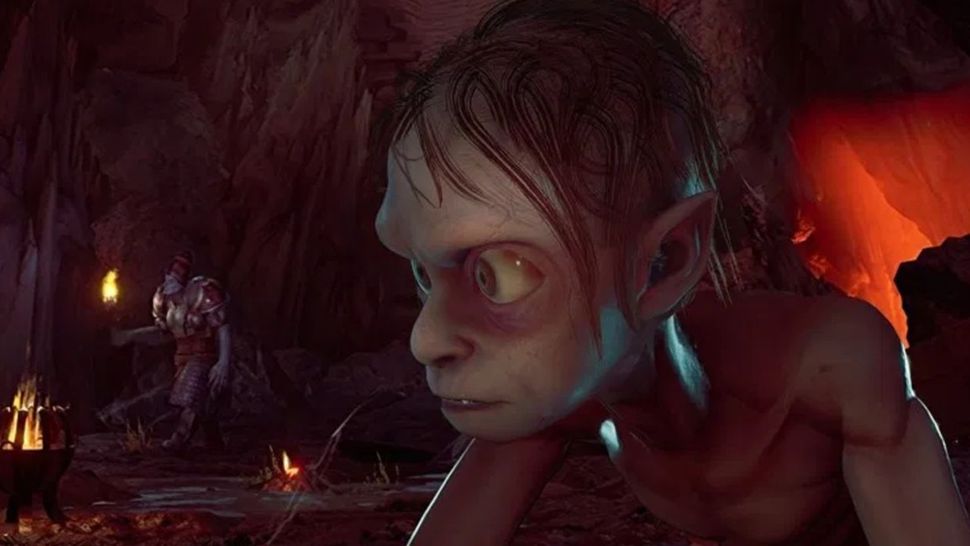 Developer: Daedalic Entertainment
Publisher: Daedalic Entertainment
Release date: September 1, 2022
There have been numerous Lord of the Rings games in the past, but the latest Middle-earth adventure will focus on Gollum, as inspired by the famous books (and not the films). This is an action-adventure game with stealth elements, though it might play differently than you'd expect. Gollum isn't a skilled warrior, and instead must traverse the environment by platforming and outsmarting his foes. Deadly creatures aren't the only things you'll have to worry about, as Gollum will also have to battle his alter-ego, Smeagol along the way.
The Last of Us Part 1
Developer: Naughty Dog
Publisher: Sony Interactive Entertainment
Release date: September 2, 2022
After months of rumours, Sony confirmed the release of its The Last of Us remake, overhauling Joel and Ellie's original adventure to create the "definitive version" of the PlayStation classic. That classic is also now heading to PC, as Sony continues to push forward its efforts on the platform, bringing one of the last decade's most quintessential PlayStation games to a while new audience.
Overwatch 2
Developer: Blizzard
Publisher: Activision-Blizzard
Release date: October 4, 2022
The long-awaited to Blizzard's smash-hit hero shooter is almost here. A couple of recent beta tests will give way to an early access release in October, ahead of an eventual launch in the coming months. While the launch of Overwatch 2 will sign the death warrant for the original game, it'll also change things up significantly, with new heroes, new modes, and most importantly a shift to a 5v5 team size. Whether Overwatch will ever regain the popularity it experienced around its launch remains to be seen, but there's no better chance for it than with this sequel.
Marvel's Midnight Suns
Developer: Firaxis
Publisher: 2K Games
Release date: October 7, 2022
Fresh off the theatrical release of Doctor Strange and the Multiverse of Madness, Marvel fans can once again dabble in the occult with Midnight Suns. Based on the comics series of the same name, the titular group of superheroes is about as different from the MCU Avengers as you can be, calling up the likes of Wolverine and Ghost Rider to its ranks. A mixture of XCOM-style tactics and card game mechanics, Marvel's Midnight Suns also promises to be pretty different to Square Enix's Marvel's Avengers, and is a must for strategy fans.
Forspoken
Developer: Luminous Productions
Publisher: Square Enix
Release date: October 11, 2022
We've not seen too much of Forspoken just yet, but what we have seen looks incredible. Set within the beautiful world of Athia, you'll take on the role of protagonist Frey (whose cat, Homer, has really stolen the show), and use her magical powers to travel across the open world to take on the forces of dictator Tanta Sila. Originally scheduled for May, Square Enix opted for a lengthy delay to allow more development time.
A Plague Tale: Requiem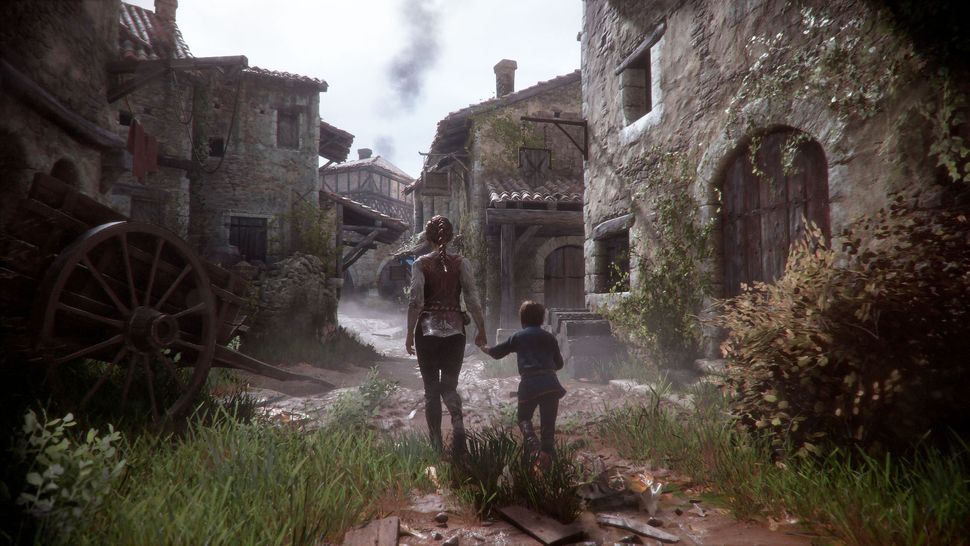 Developer: Asobo Studio
Publisher: Focus Home Interactive
Release date: 18 October 2022
Considering just how well A Plague Tale: Innocence performed critically and commercially, it was inevitable we'd get a sequel. A Plague Tale: Requiem will continue with the stars of the previous game, Amicia, and Hugo, as they deal with the consequences from the first installment. Since this a direct sequel, there will no doubt be callbacks to A Plague Tale: Innocence, but hopefully with new surprises as well. This one is still a ways off, so we haven't seen many details about its gameplay or story, but if it's anything like the first game, it'll likely be excellent.
Gotham Knights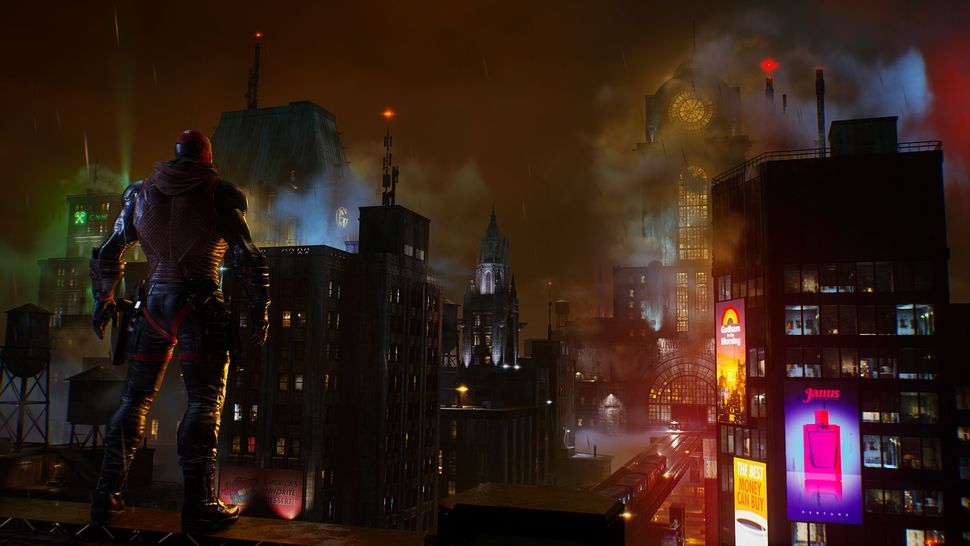 Developer: WB Games Montreal
Publisher: Warner Bros
Release date: 25 October 2022
From developer WB Games Montreal, Gotham Knights is a cooperative action RPG that puts you in the shoes of Nightwing, Batgirl, Robin, and Red Hood. It follows the story of the Court of Owls from the comics, and is separate from the Batman: Arkham trilogy. In this game, Bruce Wayne is dead (apparently), and it's up to the Gotham Knights to protect the city. With this being an RPG, you'll be able to upgrade your characters as you play, unlocking various enhancements and new abilities as you see fit.
Call of Duty: Modern Warfare 2
Developer: Infinity Ward
Publisher: Activision-Blizzard
Release date: October 28, 2022
Infinity Ward continues its reimaging of the iconic Modern Warfare series, building on 2019's effort with the return of Price, Soap, and Ghost. Modern Warfare felt like a visual step forward for the franchise as a whole, and with Warzone now taking Call of Duty to new heights, it'll be interesting to see what this sequel can do for Activision's smash hit.
Marvel's Spider-Man: Miles Morales
Nightingale
Developer: Inflexion Games
Publisher: Inflexion Games
Release date: Q4 2022
A survival game from BioWare veteran Aaryn Flynn, Nightingale is set to release into early access later this year. In a world that borders the dangerous and mysterious realm of the Fae, you'll become a Realmwalker, tasked with exploring and building across Nightingale's beautiful fantasy world.
Developer: Insomniac Games
Publisher: Sony Interactive Entertainment
Release date: Fall 2022
The PS5 spin-off from Marvel's Spider-Man, Miles Morales takes Peter Parker out of the picture, and puts the titular alternative webslinger front and centre. It's a shorter, more compact experience than its predecessor, but it's also the first PS5 game to be making its way to PC, making it an important milestone in Sony's plans for the platform.
The Callisto Protocol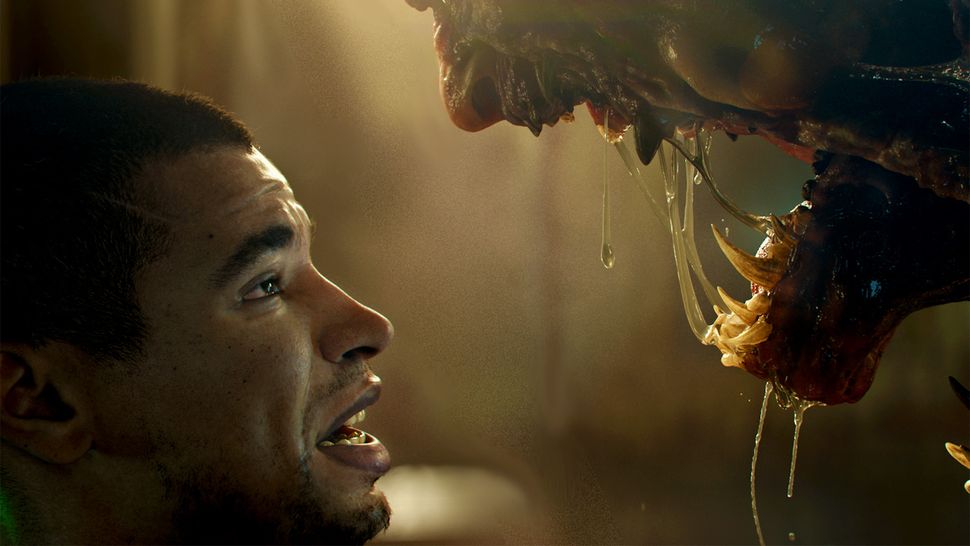 Developer: Striking Distance
Publisher: Krafton
Release date: December 2 2022
Craving more survival horror in space? Look no further than The Callisto Protocol, a spiritual successor to the beloved Dead Space trilogy. In fact, the studio behind it, Striking Distance, is led by Glen Schofield who was one of the original creators of Dead Space. While we haven't seen exactly how this game will play, it looks to be absolutely terrifying. Oddly enough, this game is somehow tied to the PUBG universe, but it's unclear how that will play out. Nonetheless, this is one for horror fans to keep on their radars.
Hogwarts Legacy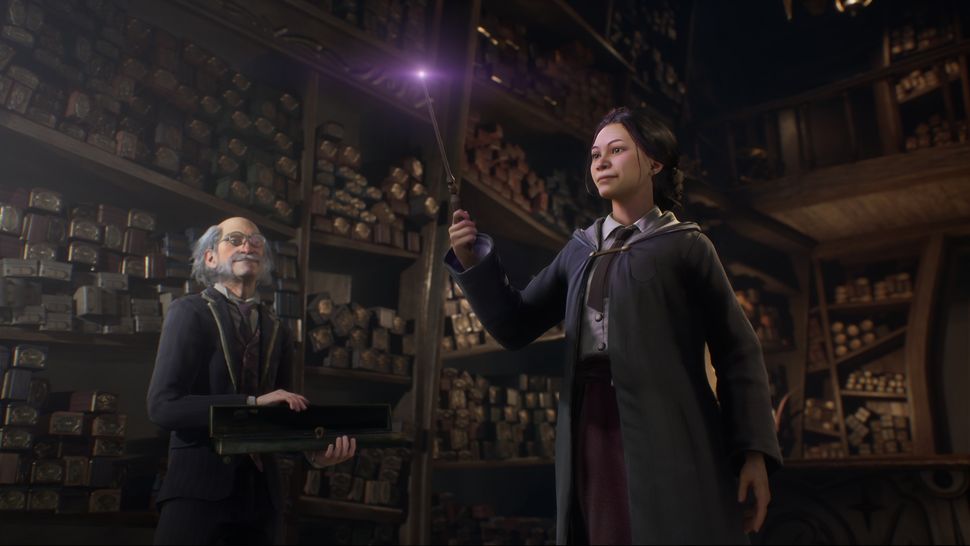 Developer: Avalanche
Publisher: Warner Bros. Games
Release date: Holiday 2022
The world of Harry Potter is ripe for a full-on action RPG, which is what we're getting with Hogwarts Legacy. This is something fans have been asking for since the series was popularized, and it will finally be a reality in 2022. In it, you'll be able to attend Hogwarts, get sorted into your house, and take classes to become the best witch or wizard imaginable. There's still a lot we don't know about this game, but based on what we've seen so far, it's one we're absolutely excited about.
Avatar: Frontiers of Pandora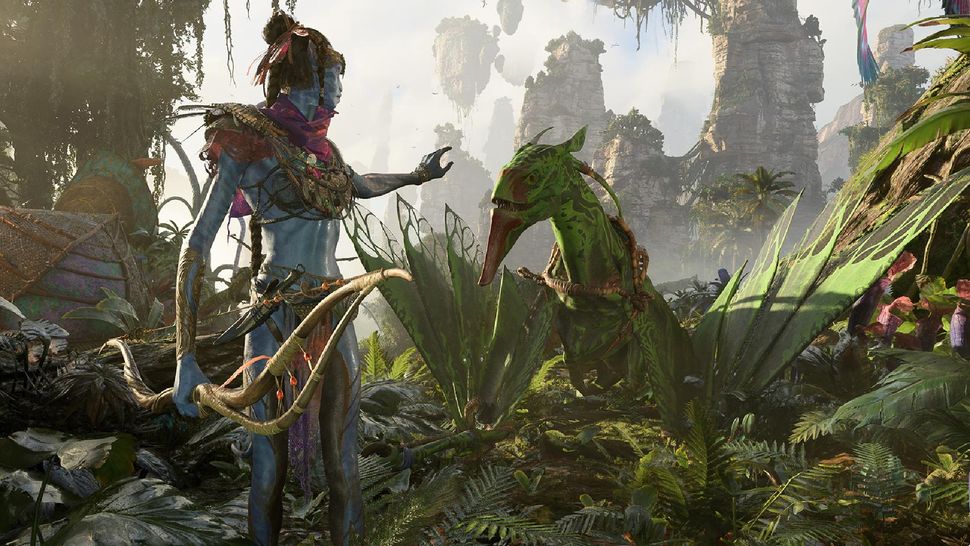 Developer: Massive Entertainment
Publisher: Ubisoft
Release date: TBC 2022
After being in development for what felt like years, Ubisoft officially unveiled Avatar: Frontiers of Pandora at E3 2021. This first-person open-world action game will send players to the Western Frontier, and is from the perspective of the Na'vi. Of course, this is based in the same universe as the popular James Cameron Avatar film, though it will be a separate, standalone story from the original. Based on the announcement trailer, Frontiers of Pandora will no doubt be beautiful, but whether or not it's fun to play remains to be seen.
2023 new PC games
Dead Space Remake
Developer: Motive
Publisher: EA
Release date: January 7, 2023
It's been nearly 15 years since Dead Space first graced our screens, and almost a decade since Isaac Clarke's last outing. Now, the classic sci-fi horror series is making its return, with a remake of the original game, this time in EA's Frostbite Engine. We've not seen much of the remake yet, but if it's anything like its source material, it promises to be absolutely terrifying.
Resident Evil 4 Remake
Developer: Capcom
Publisher: Capcom
Release date: March 24, 2023
Following in the acclaimed footsteps of the Resi 2 and Resi 3 remakes, Capcom is hoping to keep its winning formula alive with the return of Leon Kennedy in the iconic Resident Evil 4. The Rem4ke promises "state of the art survival horror," with a reimagined story and modernised graphics. Given the success that the Resi franchise has seen in recent years, this could certainly be one to keep an eye out for.
Flintlock: The Siege of Dawn
Developer: A44 Games
Publisher: Kepler Interactive
Release date: Early 2023
In a war against the Old Gods, you're part of humanity's last stand in Flintlock: The Siege of Dawn. The stylish open-world RPG looks incredible, with magic and gunpowder clashing as you act out your personal vendetta against the divine.
Suicide Squad: Kill the Justice League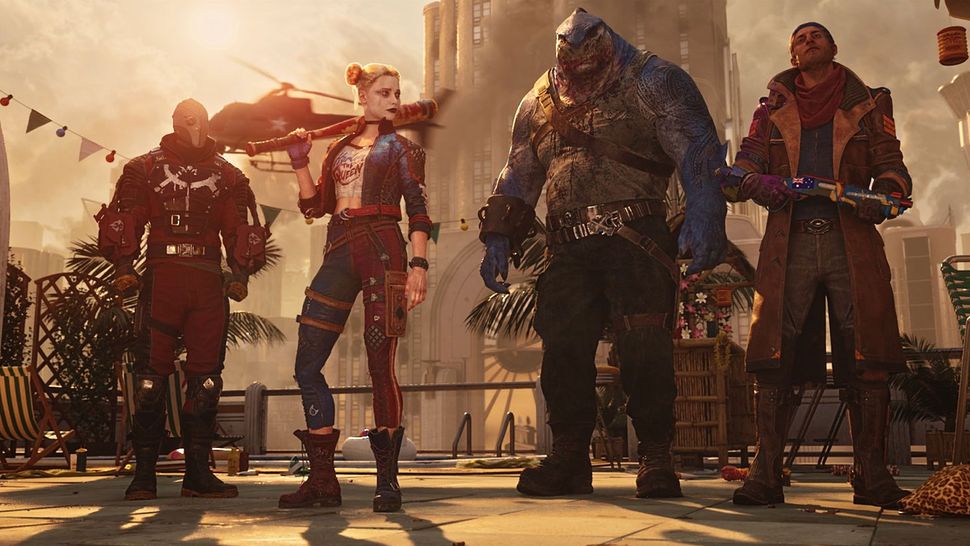 Developer: Rocksteady
Publisher: Warner Bros
Release date: Spring 2023
While WB Games Montreal is hard at work on Gotham Knights, another co-op DC Comics game is in development. Suicide Squad: Kill the Justice League comes to us from developer Rocksteady Studios, and will take place in the same universe as the Batman: Arkham games (though, the caped crusader won't be the star of this game). In it, you'll play as the Suicide Squad, consisting of Harley Quinn, Captain Boomerang, Deadshot, and King Shark as they aim to stop the evil Brainiac. While the game will emphasize four-player cooperative play, you'll be able to enjoy it solo, as well.
Minecraft Legends
Developer: Mojang
Publisher: Microsoft
Release date: 2023
Minecraft meets Pikmin, as the blocky phenomenon tasks you with turning back an invading force from another dimension with the help of the various critters with which you share your world. Following on from the success of Minecraft Dungeons, this action strategy game is Mojang's next attempt at bringing its iconic game to new audiences.
Starfield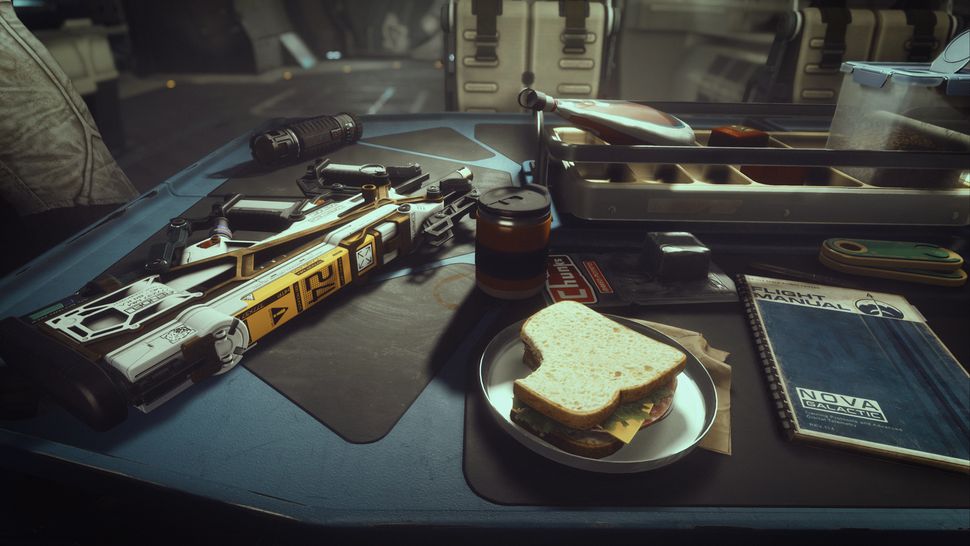 Developer: Bethesda Game Studios
Publisher: Bethesda Softworks
Release date: H1 2023
It's easy to see why Starfield has generated so much hype. It's Bethesda Softworks' first new IP in 25 years, and will borrow many elements from the beloved Elder Scrolls V: Skyrim. A lengthy reveal at Microsoft and Bethesda's summer showcase demonstrated a vast galaxy with more than 1000 planets to explore, as well as combat against space pirates, the iconic Bethesda dialogue-zoom, and plenty more mysteries to uncover. Starfield was recently delayed out of its original November release slot, but is now expected to release in the first half of 2023.
Redfall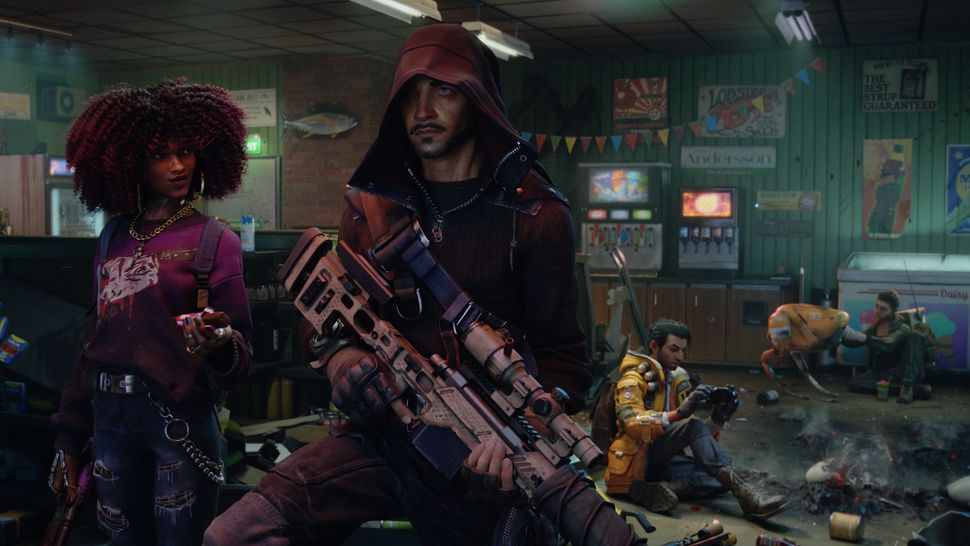 Developer: Arkane Studios
Publisher: Bethesda Softworks
Release date: Early 2023
Coming to us from Arkane Austin, Redfall is a new first-person cooperative adventure that pits its players against deadly vampires. These creatures have plagued the town of Redfall and it'll be your job to stop them at all costs. The cast of characters is eccentric, each with their own unique abilities and personalities. Even though this game will serve as a departure for Arkane by leaning into cooperative play, the developer's signature gameplay will still remain intact with this new adventure.
Homeworld 3
Developer: Blackbird Interactive
Publisher: Gearbox Software
Release date: First half of 2023
After the well-received but firmly terrestrial spin-off that was Deserts of Kharak, the beloved Homeworld series is returning to the stars. Originally released in 1999 at the height of the RTS boom, the series' fully 3D combat and exploration remains a marvel to this day. Although we've only seen a few brief glimpses at the long-awaited threequel, it's looking as beautiful as ever, and it'll be fascinating to see how Blackbird brings Homeworld back to life for a new generation.
Kerbal Space Program 2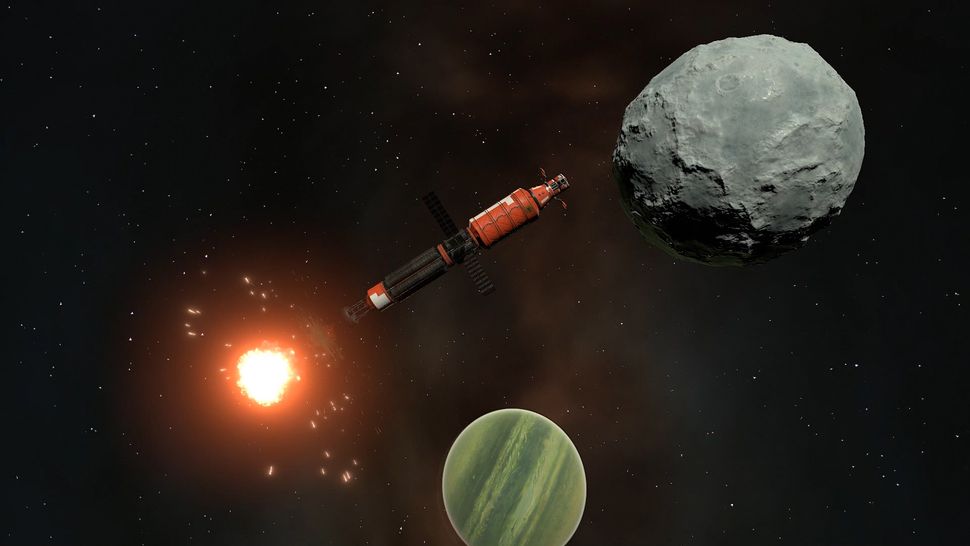 Developer: Intercept Games
Publisher: Private Division
Release date: 2023
Although Kerbal Space Program 2 isn't being made by the same developer as the first game, it doesn't look any less ambitious. In it, you'll get to build intricate rockets and space centers, while navigating the depths of space. However, in this entry, you should expect things to be more streamlined for new players — as the first installment was criticized for being overwhelming. Kerbal Space Program 2 will also allow you to create entire colonies on distant planets. But above all else, you'll still get to interact with the green aliens known as Kerbals.
Alan Wake II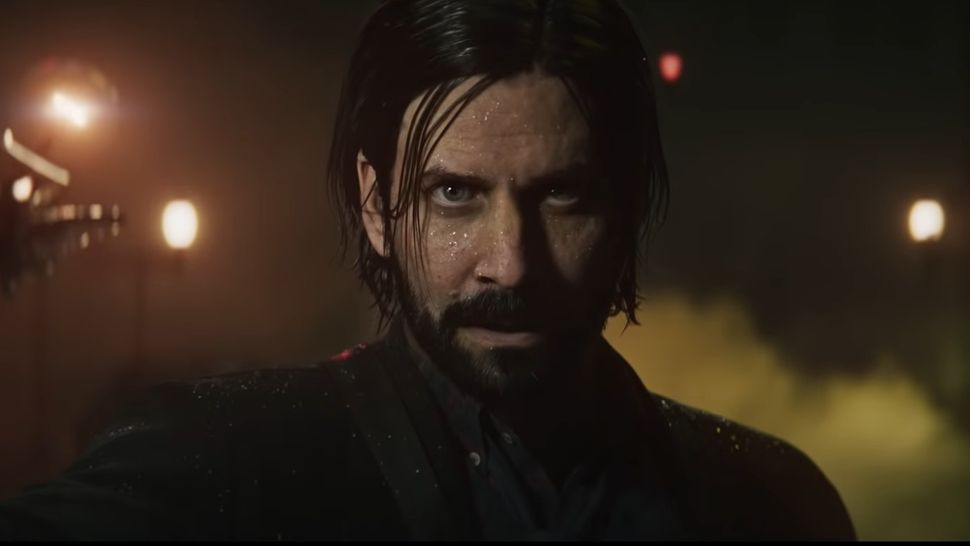 Developer: Remedy Entertainment
Publisher: Epic Games Publishing
Release date: 2023
Fresh off the back of his remastering in 2021, Alan Wake is returning to Bright Falls for a full-fledged sequel. With key members of the original cast returning, expect more of Remedy's classic action horror, as well as a touch of Control's surreal world, now that the developer's expanded universe is confirmed to encompass both games.
Diablo 4
Developer: Blizzard
Publisher: Activision-Blizzard
Release date: 2023
The ARPG series that shaped them all is back, with a full numbered release that's perfect for those of you who don't have phones. Promising a story even more dark and twisted that Diablo fans will be used to, you'll be aiming to take down Lillith, all while hoovering up loot like your life depends on it. After the stumble over Diablo Immortal, this is exactly what Blizzard needs to help re-establish the series.
STALKER 2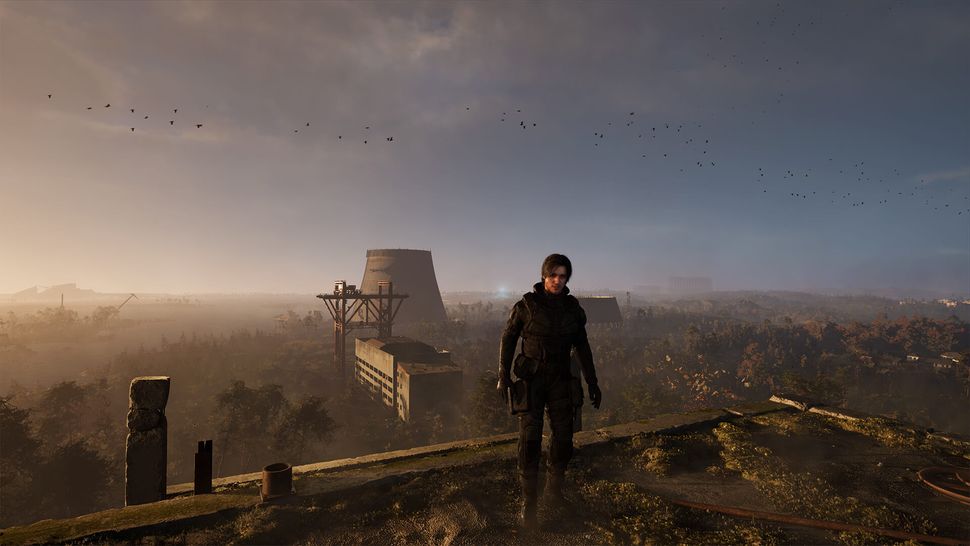 Developer: GSC Game World
Publisher: GSC World Publishing
Release date: 2023
The STALKER series has been around on PC for a while now, and the next numbered installment will take us back to Chernobyl. One of the most exciting aspects of STALKER 2 is its large open world, giving you plenty to do and uncover as you explore. The series has become famous for its emphasis on player-choice, which will return in STALKER 2, as well — only it seems like it'll play a larger part this time around. The conflict in Ukraine initially resulted in a delay until further notice, but now GSC is committing to a 2023 launch.
Star Wars Jedi: Survivor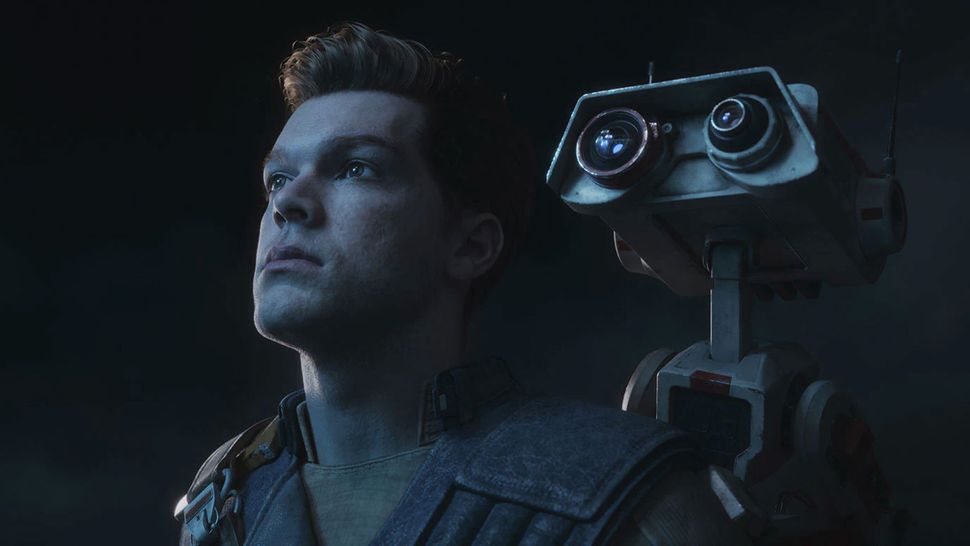 Developer: Respawn Entertainment
Publisher: EA
Release date: 2023
Cal Kestis is set to return in the sequel to 2020's Fallen Order. A mysterious trailer confirms that the new game will be set five years after the events of the original, but also posed as many questions as it answered; how have Cal's powers grown? Will he ever meet Obi-Wan? And just who is that in the bacta tank in the trailer?
Black Myth: Wukong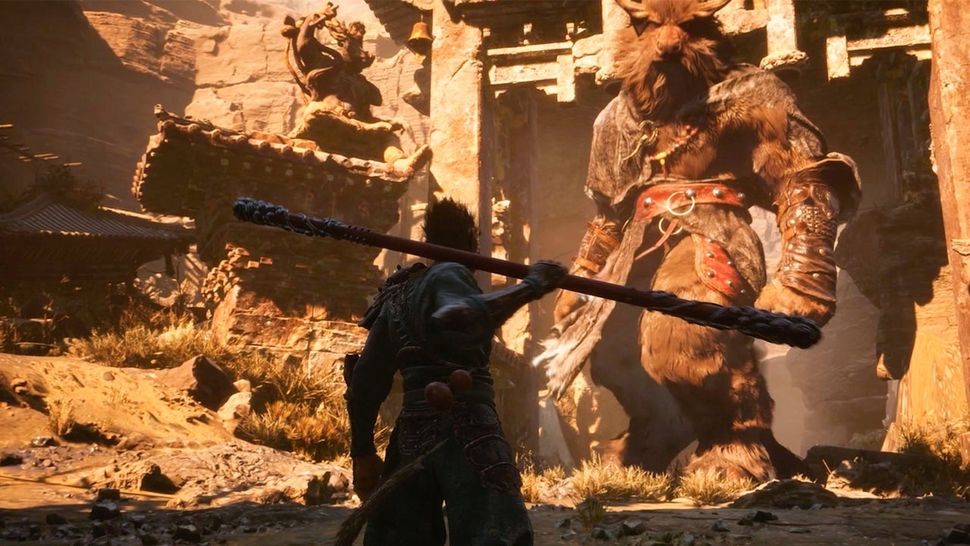 Developer: Game Science
Publisher: Game Science
Release date: 2023
It's easy to draw comparisons to Sekiro or the Souls games when looking at Black Myth: Wukong. And while it is absolutely reminiscent of those titles, Black Myth will stand on its own thanks to its unique mechanics. For instance, you'll be able to transform into various creatures including insects — in order to defeat enemies. It's most recent trailer is absolutely stunning and if developer Game Science pulls it off, Black Myth could be one of the great action RPGs of the generation. It'll be a while before we can play it, as it's not planned to launch until 2023.
TBC new PC games
Vampire: The Masquerade – Bloodlines 2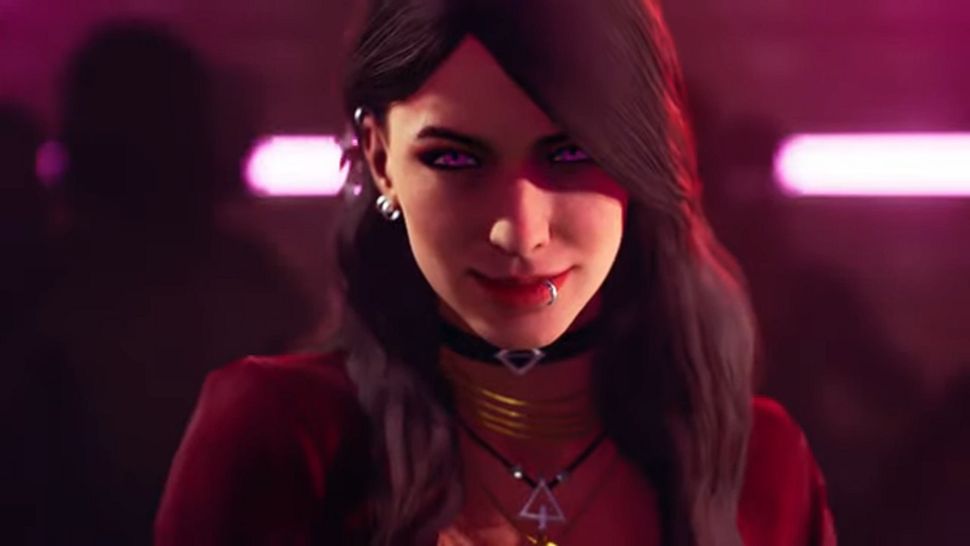 Developer: TBC
Publisher: Paradox Interactive
Release date: TBC
Vampire: The Masquerade – Bloodlines 2 is an upcoming action RPG wherein you play as — you guessed it — a vampire. In it, you can create your own character and upgrade different abilities including one that allows you to glide and summon bats. Sadly, this one has undergone significant development troubles and has been delayed indefinitely. Bloodlines 2 was originally supposed to launch in 2019, then was delayed to 2020, and then delayed once more to past 2021. Hardsuit Labs was initially working on this game, but Publisher Paradox moved it to a different, undisclosed developer.
The Elder Scrolls 6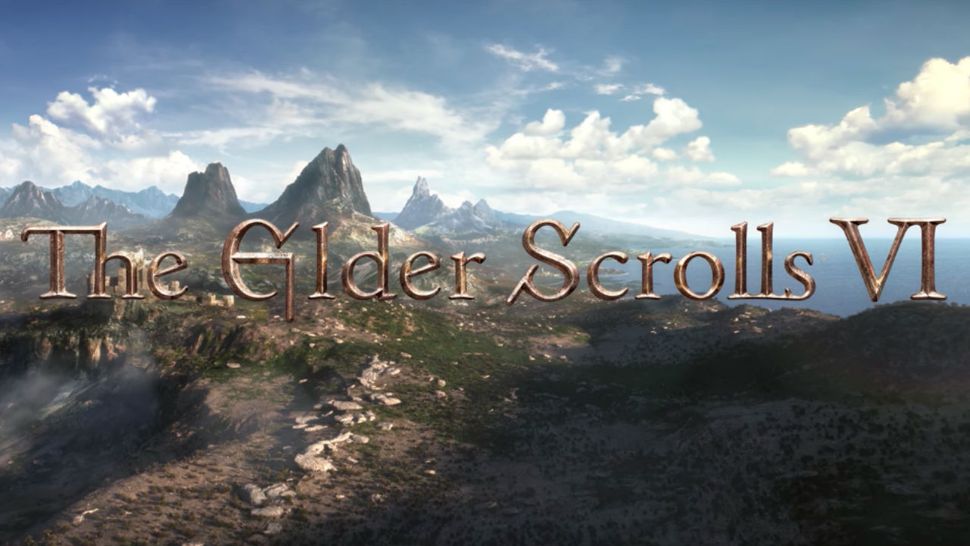 Developer: Bethesda Game Studios
Publisher: Bethesda
Release date: TBC
While a large portion of Bethesda is focused on Starfield, some of the team is working on The Elder Scrolls 6, a game that is still quite a ways off. There isn't much we know about this upcoming RPG adventure, but based on a tweet from Bethesda, it seems The Elder Scrolls 6 will take place in Hammerfell. We also know Bethesda has overhauled its engine in preparation for this game, which may eliminate much of the jank that came with other installments. Fortunately, there's no shortage of games to play in the meantime, hopefully making the wait for The Elder Scrolls 6 less excruciating.
Hollow Knight: Silksong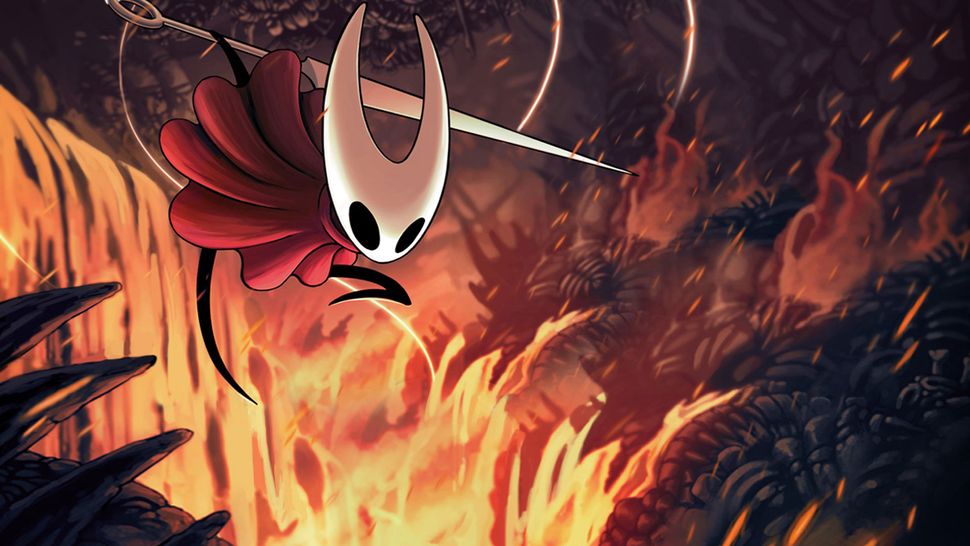 Developer: Team Cherry
Publisher: Team Cherry
Release date: TBC
Speaking of games we've been waiting a while for, Hollow Knight: Silksong is the follow up to one of the best Metroidvania games in recent memory. What started as a mere expansion to the original, Silksong ended up turning into a fully-fledged sequel, starring a new character named Hornet. While Silksong will borrow many mechanics from the first game, it will have new features, as well — including improvements to the healing system, and more. Sadly, there's no telling when this game will be ready, but we hope it's sooner rather than later.
Project 007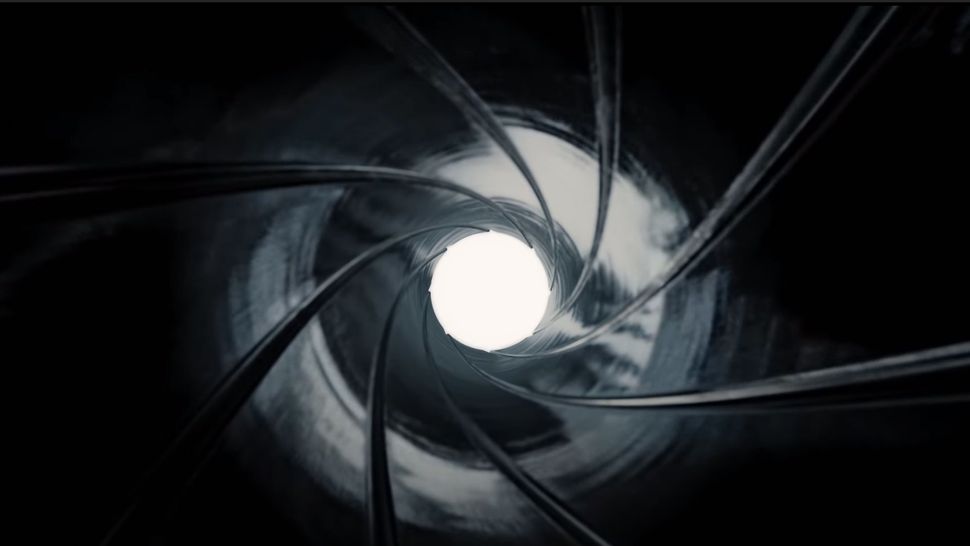 Developer: IO Interactive
Publisher: IO Interactive
Release date: TBC
On the heels of the excellent Hitman 3, developer IO Interactive has a new project underway, and it's a match made in heaven. Referred to as Project 007, this new game will put us in the shoes of James Bond, serving as an original story, separate from the films. It will be an origin story, featuring a younger, less experienced Bond. While it's unclear how exactly this game will play, it will likely be either a third-person – or possibly first-person – action game. It'll be a while before we get to play this one, but we can trust it's in good hands with IO.
MachineGames' untitled Indiana Jones game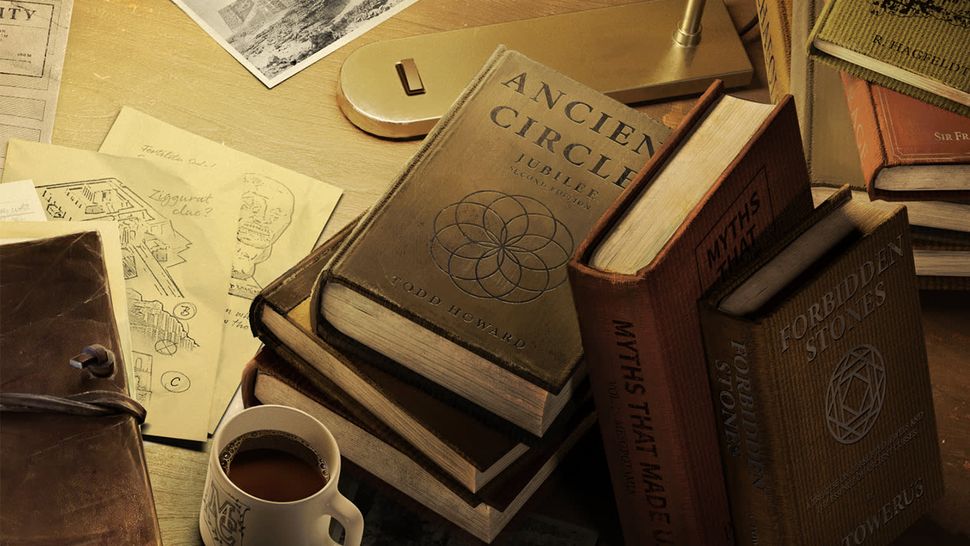 Developer: MachineGames
Publisher: Lucasfilm Games / Bethesda
Release date: TBC
As part of a collaboration between Lucasfilm Games, Bethesda, and Machine Games, a new standalone Indiana Jones adventure is currently in production. Its official title has yet to be revealed, but it has been confirmed this will be a new adventure, telling the story of a veteran Indiana Jones in his prime. At this stage, it's still too early to know what kind of game this will be or how it'll play. We're partially hoping for some callbacks to MachineGames' Wolfenstein series, at least mechanically.
Witchbrook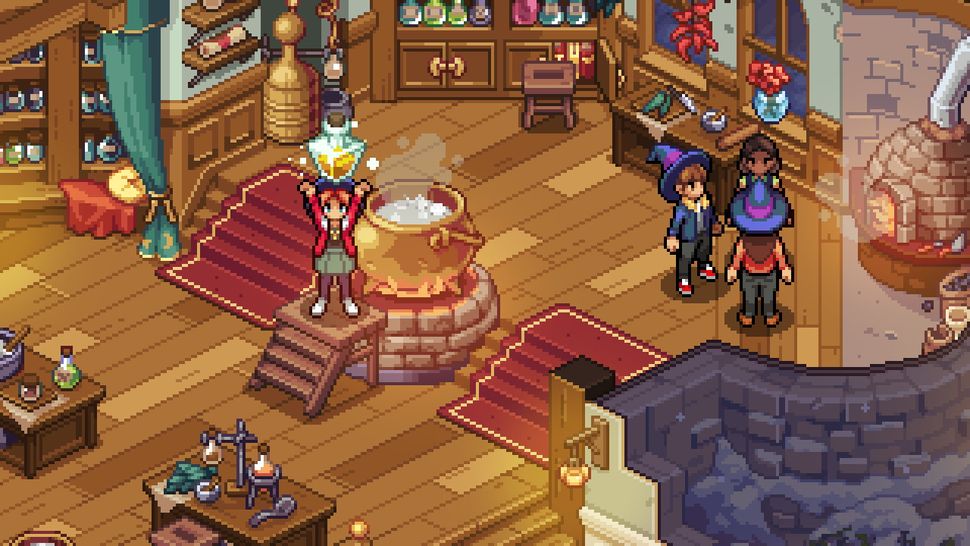 Developer: Chucklefish
Publisher: Chucklefish
Release date: TBC
In Witchbrook, you're a witch in training, but the path you take to graduation is up to you. This life simulator is presented from an isometric perspective, with beautiful pixel art, and is reminiscent of Stardew Valley, but with a different theme. It has all the features you'd expect, like fishing, making friends, farming, and more. Since developer Chucklefish is a no-crunch studio, there's no telling when this game will be out. But the team says it's "working hard" to finish the game and bring it to the world.
Ubisoft's open-world Star Wars game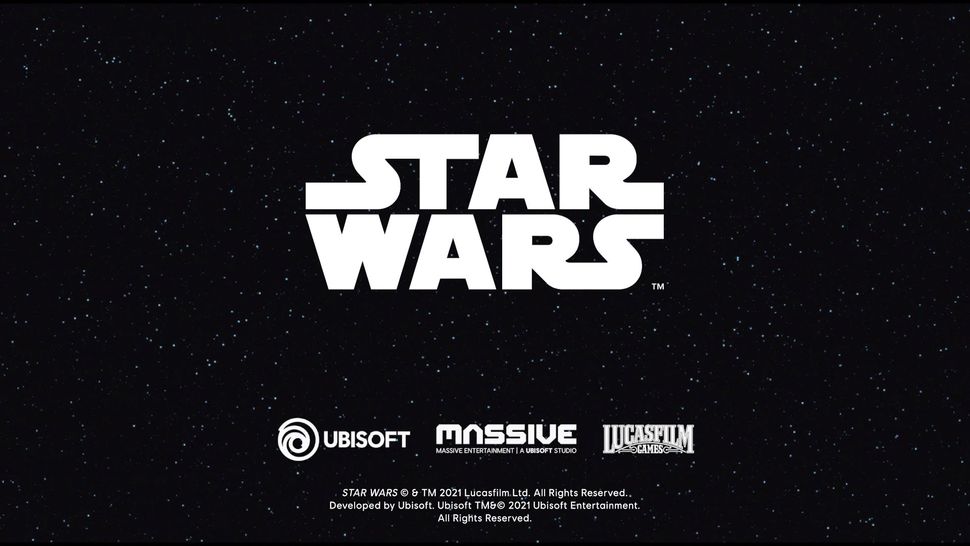 Developer: Massive Entertainment
Publisher: Ubisoft / Lucasfilm Games
Release date: TBC
Out of all the games on this list, Ubisoft's open-world Star Wars project might be the furthest away. It was only just announced in 2021, and considering EA's Star Wars exclusivity deal recently expired, it'll be a while before we get our hands on this one. We do know this game is being worked on by Massive Entertainment, the team behind The Division series. We also know it'll have an open world. But beyond that, it's tough to say how this will turn out since it's so far, far away.
ConcernedApe's Haunted Chocolatier
Developer: ConcernedApe
Publisher: ConcernedApe
Release date: TBA
The long-awaited second game from Stardew Valley developer Eric 'ConcernedApe' Barone, Haunted Chocolatier might leave the wholesome vibes of the farm behind, but otherwise offers exactly what made us fall in love back in 2016. This time you'll be taking on the role of a chocolate maker living in a fantasy castle, and the vibes look immaculate.
If you're wondering whether you should overclock your PC, we have the answer.