The September Nintendo Direct is all over, and delivered some updates for major upcoming Switch games among a few big surprises. We got a new Kirby game, the first look at Bayonetta 3 since it was first announced in 2017, and confirmation that a big new update for Animal Crossing: New Horizons is coming this November. Read on for everything announced at the September Nintendo Direct.
Monster Hunter Rise Sunbreak DLC
Starting out the show was the first trailer for the massive expansion that is the Monster Hunter Rise Sunbreak DLC. Arriving in summer 2022, Capcom aims to deliver a ton of new elements that will enhance the experience for players, including new hunting and quests. Sunbreak looks like the Master Rank counterpart to Monster Hunter World's Iceborne expansion, complete with a new Elder Dragon of its own.
Mario Party Superstars
The upcoming Mario Party Superstars game – which launches on October 29 – also got some time in the spotlight, with Nintendo confirming five boards from the Nintendo 64 version of the game. It was also confirmed that all the mini-games will have support for online play.
Voice of Cards: The Isle Dragon Roars
We got a bit of a surprise in the reveal of a brand new card battler called Voice of Cards: The Isle Dragon Roars. With a stunning art style, the game will see everything in the realm represented as cards, from the heroes and villains, to towns and environments. It will feature turn-based card battles "where skills and a little bit of luck will determine the winner", with what the developer claims will be a "spell-binding experience". It's launching on October 28, with both pre-orders and a demo available today.
Disco Elysium: The Final Cut
The alcohol-soaked, depressed detective RPG will be coming to Nintendo Switch as a digital download on October 12, but if you're a hoarder and are waiting for the physical version, you'll have to hang on until 2022. The Final Cut of the game takes all the goodness of the original PC release and upgrades it with voice acting for every line of the game, extra playable content like Political Vision Quests, and animations.
Hyrule Warriors: Age of Calamity Expansion Pass
The second wave of the Hyrule Warriors: Age of Calamity Expansion pass is coming on October 29. It will include new story content (Battle for Kakariko Village, Battle of Goponga Village, and more), new stages, fresh playable characters (Purah and Robbie), and additional actions for existing characters.
Chocobo GP
If you think that driving cars is a little passe, may we recommend this brand new Chocobo-centric racer? The adorable birds from Final Fantasy are getting the Mario Kart treatment, where you'll be able to race online and use elemental attacks to trip up other racers. It's only got a 2022 release date for now, but that doesn't mean we can't wait to see if Mario Kart has some serious competition for his crown.
Kirby and the Forgotten Land
Kirby is officially coming back in Spring 2022 for a new adventure in a mysterious world that gives off some post-apocalypse vibes. We see our little pink hero wash up on the shore and set off through 3D landscapes with abandoned buildings and some new adorable enemies. While it still seems to have that classic Kirby platforming element to it, we'll be able to freely move through the areas and, of course, make the most of Kirby's copying abilities.
Animal Crossing: New Horizons
For anyone waiting for a major Animal Crossing: New Horizons update, you're in luck. While we didn't get full details on what's coming, we did get confirmation that new content is coming in November, with an Animal Crossing Direct happening in October for the full reveal. But, from a cheeky sign inside the museum and an icon of the character's face, we're finally getting Brewster and The Roost added to the game.
Mario Golf: Super Rush
Get ready to tee off with some new content in Mario Golf: Super Rush. Yes, that's right, more familiar faces are hitting the golf course with the addition of Koopa Troopa and Ninji who are being added as new playable characters. We're also getting a second wave of free DLC with two additional golf courses and a free update that's set to launch not long after the Direct.
Disney Magical World 2: Enchanted Edition
Life can get lonely sometimes, so no one is going to judge you for buying a game just so you can be besties with Elsa and Anna. A remake of the 2015 3DS game, it will include all the DLC from the original as well as new characters from more recent Disney releases. Think of it like Animal Crossing as developed by Mickey Mouse, crafting, furniture, costumes and hanging out in different Disney themed areas with favorites like Lilo and Stitch, the seven dwarves, Winnie the Pooh and Belle.
Star Wars: Knights of the Old Republic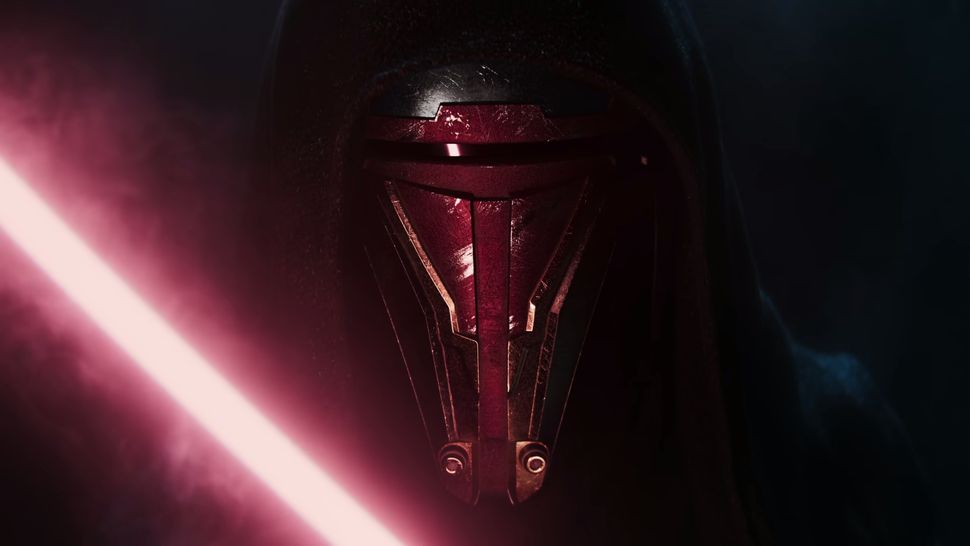 It's somewhat of a surprise after the recent announcement of a full remake to see a more common or garden plain ol' remaster for KOTOR (to its friends). Coming in November 11 this appears to be the original game in Switch form, which will be an interesting way to experience the classic Bioware Star Wars RPG in its original form and pass the time until the undated reimagined version arrives on other consoles.
Dying Light 2: Stay Human and Dying Light Platinum Edition
There's a double whack of open world zombie action on the way with a Cloud version of Dying Light 2 confirmed for Feb 4, 2022. If experiencing a massive free roaming undead adventure concerns you a little then don't worry, there's a demo coming the same day so you can test it out. If you want a more 'on the console' experience then the Dying Light Platinum Edition brings the original game to Switch as well, on the earlier date of October 9.
Triangle Strategy
After the release of the demo earlier this year, Square Enix gave us an update on the new strategy-based adventure, which formerly had the working title Project Triangle Strategy. A variety of improvements have been made to the game based on feedback from a demo survey, with fine tuning such as difficulty options, adjustable camera features, and the option to look back on previous dialogue. The update came with the news that the story-based strategy RPG is set to release on March 4, 2022.
Metroid Dread
Ahead of its October 8 release date, we got what we assume is one final trailer for Metroid Dread. Heading back down to Planet ZDR, we got a recap of the game's story and it just made us even more excited to join Samus on her latest adventure.
Nintendo Switch Online + Expansion
After plenty of rumors and reports, Nintendo has officially revealed that a new membership tier is coming to Nintendo Switch Online. The new Nintendo Switch Online + Expansion Pass plan will grant you access to a selection of N64 games, including the Legend of Zelda: Ocarina of Time, Super Mario 64, and Dr. Mario, along with a collection of SEGA Genesis games such as Ecco the Dolphin and Street Fighter.
Launching in late October, Nintendo says it will share more details on this new plan at a later date, including the release date and pricing details. Nintendo is also releasing N64 and SEGA Genesis controllers to pair with this new Switch Online tier, priced at $49.99 each. But this is just the start, as Nintendo has also confirmed that Kirby: Crystal Shards, Zelda: Majora's Mask, F-Zero X, Mario Gold, the original Pokemon Snap, Paper Mario, Banjo Kazooie, and more are to be added later.
Shadowrun Trilogy
Sci-fi and fantasy collide in Paradox Interactive's two-toned tactical RPG series. Shadowrun challenges you to build the perfect mercenary and guide them through a reactive, dystopian world overrun with creatures of myth following a mysterious surge in magical power. This trilogy includes the more modern but still decidedly classical Shadowrun Returns, Shadowrun: Dragonfall – Director's Cut, and Shadowrun: Hong Kong, and it's coming to Switch next year.
Castlevania Advance Collection
Available today, this bumper pack of retro vampiric action includes Castlevania: Circle of the Moon, Castlevania: Harmony of Dissonance, Castlevania: Aria of Sorrow and Castlevania: Dracula X. The Game Boy Advance and SNES games have had a 2021 update too, with a new rewind feature, the option to quick save and button mapping to tailor your whip-cracking to your exact specifications. Fans can also access a gallery mode to drool over previously unreleased artwork from the series.
Actraiser Renaissance
The '90s SNES game Actraiser Renaissance has been remastered for the Switch and it's available to play right now. With additional content such as new music tracks and stories, difficulty levels, and shiny updated 2D graphics in HD, you can jump right in and experience all of its classic side-scrolling action and realm management gameplay.
Deltarune Chapter 2
Toby Fox's beloved cult series returns to Switch with the recently released Deltarune Chapter 2. And, what's even better, is that it's going to be hurtling onto your Switch as a free update to Deltarune Chapter 1. Surely no more needs to be said than you can play this great indie RPG for free later on today?
Super Mario Movie
Who had Starlord playing the iconic Italian plumber on their Nintendo Direct bingo card? That's right, Jurassic Park and Guardians of the Galaxy star Chris Pratt has been named as the voice actor for Mario in the Super Mario Movie, which Nintendo is making with Minions movie studio Illumination Entertainment. Joining Pratt are The Queen's Gambit's Anya Taylor-Joy as Peach, It's Always Sunny in Philadelphia's Charlie Day as Luigi, and Jack Black as Bowser. Keegan-Michael Key will lend his vocal chords to Toad, and Seth Rogan will voice Donkey Kong. We're also promised a Charles Martinet (the voice of Mario in the games) in a cameo when the movie is released on December 21, 2022.
Splatoon 3
Fans were delighted to get another lengthy trailer for Splatoon 3 ahead of its release in 2022. Along with looks at the new and returning stages for the game and fresh power ups, it seems that mammals may well be returning to the world for the game's single-player campaign. That would be pretty huge as previously in the series, all mammals have disappeared bar two cats… Mysterious.
Bayonetta 3
We've finally seen something of a game first announced in (check crumbling ancient notepad) 2017? Bayonetta 3 debuted some new gameplay showing everyone's favourite hair-clad witch gun-kicking the shit out of some disco Kaiju while turning into a butterfly and unleashing a Godzilla-like monster to fight and… what looks like race? Pretty much on par for the series tbh. Whatever the hell is going on is currently down for a 2022 release date.