We may be halfway through the year, but there are still plenty of exciting upcoming movies arriving on the big screen in the near future. Next up on this summer's stacked release schedule is Nope, the latest horror flick from Jordan Peele, and The Gray Man, Netflix's biggest budget movie to date, which stars Chris Evans and Ryan Gosling.
Later on in the year, you can get your superhero fix with Black Adam and sequels to Black Panther and Shazam!, while other iconic franchises like Avatar and Halloween also have new installments on the way in the coming months – and that's just the start. So, without further ado, keep reading to find out our picks of the best upcoming movies on the horizon, both in 2022 and beyond.
Nope
Release date: July 22, 2022
Has any director become such a Big Deal in such little time? Following the release of Get Out, Jordan Peele was an instant horror icon, his follow-up Us solidifying his place among filmmaking legends. Now, Peele returns with the secretive new movie Nope, in which Keke Palmer and Daniel Kaluuya play "the only Black-owned horse trainers in Hollywood." Things soon turn sour as a mysterious force in the sky comes to haunt America. The less you know the better. Nope promises to be another divine fright from Peele.
The Gray Man
Release date: July 22, 2022
The Gray Man, based on the best-selling book series by Mark Greaney, stars Ryan Gosling as Court Gentry aka Sierra Six, a highly-skilled CIA black ops mercenary. When Six accidentally uncovers incriminating secrets about Agent Lloyd Hanson (Chris Evans), a former colleague with psychopathic tendencies, Hanson puts a bounty on his head and launches a global manhunt led by international assassins. The movie looks set to be Netflix's major Summer blockbuster, The Gray Man heading to cinemas and being helmed by the Russo brothers. Prepare for another franchise to be launched…
Bullet Train
Release date: August 5, 2022
Based on the Japanese novel Maria Beetle by Kōtarō Isaka (the English translation is titled Bullet Train), Bullet Train follows a group of assassins on board a high-speed Tokyo train who discover that their assignments are all interconnected. There's not much peace on this train – Brad Pitt leads the thriller from John Wick and Deadpool 2's David Leitch, co-starring an ensemble cast including Michael Shannon, Aaron Taylor Johnson, Logan Lerman, Joey King, Zazie Beetz, Brian Tyree Henry, Andrew Koji, Masi Oka, Sandra Bullock, and Bad Bunny. Initial reactions to the first Bullet Time footage were overwhelmingly positive – fingers crossed on another visceral actioner from the director.
Don't Worry Darling
Release date: September 23, 2022
Don't Worry Darling is psychological thriller set in the '50s. Directed by Olivia Wilde, her first film since Booksmart, it star Florence Pugh as Alice, an unhappy housewife, while Harry Styles is her husband Jack – and he's hiding a dark secret. Is everything in their neighborhood as perfect as it seems? So far, so mysterious. Chris Pine, Gemma Chan, KiKi Layne, Nick Kroll, and Wilde herself also star.
Halloween Ends
Release date: October 14, 2022
"I would say, given what I know about the next movie, I think it will be the last time that I will play her," Jamie Lee Curtis tells Total Film of returning as Laurie Strode in the final part to the rebooted Halloween trilogy. "And I'm not saying something like, 'Oh, because I die!' It's nothing to do with that. I'm talking about emotionally what they have constructed. I think it will be a spectacular way to end this trilogy."
Producer Malek Akkad hints that "the last one is going to be way more contained", while director David Gordon Green suggests that Halloween Ends will be a departure from what came before. "I get engaged by doing something different. If I was just going to be repetitive, I would hand the reins off to someone else. When you have that opportunity within an established franchise, it's really fun to think about how you can show different tones and perspectives and evolve," Green says.
In other words, get ready for a bloody good time, and a big ending for the characters we have known and loved over the last few decades. Hopefully, Green can deliver the send-off that Laurie Strode deserves.
Black Adam
Release date: October 21, 2022
Given his hulking frame and larger-than-life persona, it's almost surprising that Dwayne Johnson has never starred as a comic-book superhero before. But all that's about to change as he arrives to disrupt the power hierarchy in the DC Universe as Black Adam.
But while the character might not be a household name (yet), Black Adam – or Teth-Adam – has been a passion project of Johnson's for more than a decade now. The antihero is one of the most powerful beings in DC Comics. A slave from Kahndaq granted superpowers from the wizard Shazam, Adam chose a dark path of revenge against those who wronged him, looking to settle the score by any means necessary.
The character is, according to Johnson, "a bad motherf*cker". And that's what attracted him to hold out for 10 years to play him despite numerous opportunities to play superheroes in the intervening years.
"Official offers never happened. It was always conversations with studio heads," he tells Total Film. "But there was always something unique, different about Black Adam. He was a villain, an antihero, depending on your interpretation of what a villain is. I loved this idea that his pain and rage comes from loss, and was fuelled by oppression. And at some point, he refused to be held down anymore. If you wrong him, his family, or his people, then you will die. Period. That is just that simple."
One thing's for sure: Black Adam is set to shake the DCEU to its foundations. On working with director Jaume Collet-Serra again after Jungle Cruise, Johnson says, "Right from the beginning, we gelled, because it was like: 'OK, our goal and our North Star is the hierarchy of power in the DC Universe is about to change.' Let's have guts. Let's get after it. And let's be destructive."
Black Panther: Wakanda Forever
Release date: November 11, 2022
For director Ryan Coogler's Black Panther: Wakanda Forever, the profound challenge was how to make a sequel after the death of Chadwick Boseman. Backing up comments made by Kevin Feige, production and development VP Nate Moore recently clarified one point: "As hard as it is narratively to figure out what to do, because that's a big hole, at no point did we consider recasting."
Though production is on hold until early 2022 following injuries sustained on set by Letitia Wright, the result promises to honour Boseman's imprint while building on the example he set so emphatically. Rising to the task will be returning stars Wright, Lupita Nyong'o, Danai Gurira, Winston Duke and Martin Freeman. Newcomers onboard include Dominique Thorne as Riri Williams, soon to lead Disney Plus's Ironheart, alongside Michaela Coel and Tenoch Huerta in unknown roles. Unless Namor the Sub-Mariner surfaces after all.
Other rumours hinge on deeper explorations of Wakanda's "different subcultures" (says Feige) and further cast returns. Daniel Kaluuya, surely. Michael B. Jordan, even? However these pan out, Duke (M'Baku) describes the filmmaking experience as "emotional": "We're all a bit of a family now and we grieve together, and we're making something really special." Fit for a king, then.
Avatar 2
Release date: December 16, 2022
Despite the exceedingly long wait – Avatar arrived to smash box-office records back in 2009 – the sequel is nearly upon us. So what took so long? In large part, producer Jon Landau says, it was down to writing not one but four scripts for the planned series of sequels up to Avatar 5.
"The scripts are the blueprint from which we work," Landau tells Total Film. "So a large portion of our time was writing… with the challenge that each of those four scripts had to individually resolve itself in a story that concludes with a big emotional resolution – but when you look at them as a whole, the connected story arc of all four movies creates an even larger epic saga."
Avatar 2 specifically picks up with the Sully family, and as much time has elapsed in the story world as in reality. Jake (Sam Worthington) and Neytiri (Zoe Saldana) are now parents. "I think the story of Avatar 2, and the strength of the story, is what Jim [Cameron] always does in any of his movies: he writes in universal themes that are bigger than any one genre," explains Landau. "And if you think about this, there's really no more universal theme than family. At the center of each of our sequels is the Sully family. What are the dynamics that parents go through to protect their family?"
The Sullys' idyllic life is disrupted when the RDA mining operation returns to Pandora, forcing Jake to take the family to "what is perceived as a safe harbor" at the reef. "And when you get to the reef, there's a clan we call the Metkayina," continues Landau. "The Sullys are no longer in the environment that they know, the rainforest. They become the fish out of water. They become the fish out of water both culturally and just environmentally."
Shazam! Fury of the Gods
Release date: December 16, 2022
Zachary Levi returns as Shazam in Shazam! Fury of the Gods. The superhero alter-ego of teenager Billy Batson (Asher Angel) will face off against the daughters of Atlas, played by Helen Mirren, Lucy Liu, and West Side Story's Rachel Zegler. While Black Adam and Billy Batson are foes in DC Comics, Shazam 2 director David F. Sandberg has confirmed that Dwayne "The Rock" Johnson's character won't be appearing in this movie. The sequel was originally meant to come out in 2023, but it's now taken the spot on the release calendar held by Aquaman 2 (which has in turn been delayed until 2023).
Aquaman and the Lost Kingdom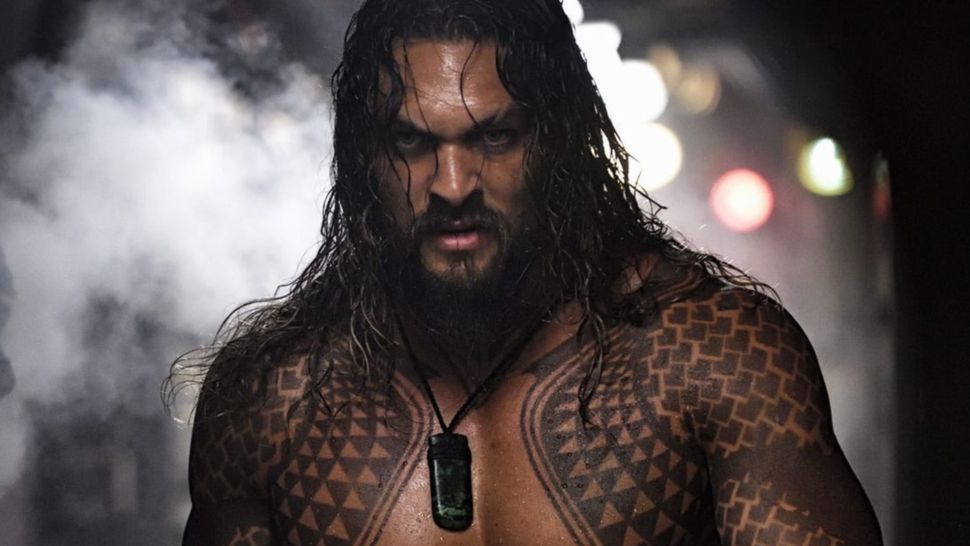 Release date: March 17, 2023
James Wan returns to direct Aquaman And The Lost Kingdom. Never mind that The Conjuring director's proposed solo Black Manta movie (under the guise of monster spin-off The Trench) has been canceled: Yahya Abdul-Mateen II's David Kane/Manta continues to seek vengeance on Aquaman in the sequel to the 2018 hit, which had more legs with ticket-buyers than an octopus on drums. Alongside Dolph Lundgren, Patrick Wilson, and Amber Heard, Jason Momoa plunges back in, this time in a darker, bluer "stealth" suit styled after cephalopods' camouflage skills.
Wan promises "a movie that's more mature [than Aquaman] but yet still retains its fun," while producer Peter Safran reiterates the series' faith in excess: "We have turned the dials up to 11." Next to Safran's Spinal Tap nod, Wan references horror movies with promises of both genre elements and nods to Planet of the Vampires, Mario Bava's stylish, proto- Alien 1965 shocker.
Also perhaps involved is lost underwater kingdom Necrus, plus a monster or 10. Concept art netted for FanDome ranges from sand creatures to toothy undersea tentacles and Curry riding a seahorse. But it wasn't all smooth riding for Momoa: "I'm just getting beat up," he lamented to The Ellen Show of the physically testing shoot. Sounds like DC isn't pulling its punches here.
John Wick 4
Release date: March 24, 2023
Delayed by both the pandemic and Reeves' commitment to The Matrix Resurrections, shooting on the fourth John Wick movie finally began in June 2021.
Like the first three movies, this new installment is directed by martial arts expert-turned-stuntman-turned-kamikaze-filmmaker Chad Stahelski, and it will continue where the third chapter left off, with ace assassin Wick (Keanu Reeves) pursued by all and sundry due to the $14m bounty on his bonce. But don't expect him to accept his fate: our beloved killer is about to go after The High Table, the council of crime lords that governs the underworld and that slapped that price tag between his eyes for the bullets to aim at.
John Wick Chapter 4 will open out the world of the first three movies, and again up the ante on the action, with Reeves promising the set-pieces are "amazing." Returning actors Reeves, Ian McShane, Laurence Fishburne, and Lance Reddick will be joined by newbies Donnie Yen, Bill Skarsgård, Clancy Brown and, as a new villain, Alita: Battle Angel's Marko Zaror. Expect thrills, (blood) spills, and many, many kills; don't expect a happy ending.
"John's got nowhere to go," Stahelski told IndieWire. "Do you think he's going to ride off into the fucking sunset? He's killed 300 fucking people and he's just going to [walk away], everything's okay? He's fucked for the rest of his life." Maybe so, but let's hope he gasps and guns his way through a few more movies first. A fifth chapter is planned, and Reeves has said he'll go, "As far as my legs can take me, as far as the audience wants to go."
Spider-Man: Across the Spider-Verse – Part One
Release date: June 2, 2023
Spider-Man: Into the Spider-Verse is arguable the best Spider-Man movie so far. So, there's a lot of anticipation for the sequel, Across the Spider-Verse – Part One, which is, as the title suggests, only the first part of a longer story. "Miles' story is an epic," screenwriters and producers Phil Lord and Chris Miller said. "We wrote what we thought the story needed to be, and to our surprise we realized it was two movies instead of one. We're working on them both as we speak. Part Two will be out sometime in 2023. We will sleep again in 2024."
Shameik Moore returns to voice Miles Morales, while Hailee Steinfeld will be back as Spider-Gwen. Miles is team up with Spider-Man 2099, voiced by Oscar Isaac to face off against villain The Spot. As for Kimiko Glenn's Peni Parker, Nicolas Cage's Spider-Man Noir, and John Mulaney's Spider-Ham, it remains to be seen whether they'll return. When asked, Lord and Miller said: "Miles will reunite with some old friends and meet… a lot of new ones."
The Flash
Release date: June 23, 2023
Hungry for more Batman after The Batman? Then welcome The Flash, finally incoming under It director Andy Muschietti. While George Clooney denies any involvement, former Bat-leads Ben Affleck and Michael Keaton will appear. Keaton's plot function remains under-cowl, though the veteran actor did say that returning to the cape after 30-ish years felt "shockingly normal" for him.
As for other sensations, Muschietti teases shivers amid a multiverse of tones: "What you will see in Flash is a very deep, emotional story, but it's also going to be very funny and a great epic adventure… [and] also terrifying sometimes." Muschietti is just the man for that tonal jamboree, reckons the film's writer. "He can jump from funny to scary to emotional really fast," says Christina Hodson, who drew on the Flashpoint storyline for a tale involving time travel, the murder of Barry Allen's mother and the opening of DC's multiverse.
Further fine points remain secret, including the film's villain: at a DC FanDome panel, the Scarlet Speedster himself, Ezra Miller, said there could be many, none or something more mysterious afoot. "Which is good for a villain, to have an air of mystery," said Miller, "until they POP OUT!"
Mission: Impossible – Dead Reckoning Part One
Release date: July 14, 2023
Yes, there have already been six of these action-packed blockbusters, and the series continues for good reason. Tom Cruise was born to do death-defying stunts, and this series is full of them. This time around, he's joined by series newcomers Hayley Atwell and Pom Klementieff, while Ving Rhames, Henry Czerny, Simon Pegg, Rebecca Ferguson, Vanessa Kirby, and Angela Bassett all reprise their roles from previous movies. Christopher McQuarrie is back in the director's chair, and a sequel – titled Mission: Impossible – Dead Reckoning Part Two, if we had to guess – is already dated for 2024.
Tomb Raider 2
Release date: Unknown
Alicia Vikander returns as Lara Croft for another adventure. We know very, very little about the upcoming video-game adaptation, but Ben Wheatley has dropped out as director, with Misha Green (Lovecraft Country) replacing him. Filming was set to take place in a variety of countries across the globe, but was later whittled down to just England and South Africa. Now, with the director change, everything's unknown, but hopefully some good news will come soon.
---
For more on what's to come, check out our guide to all the Marvel Phase 4 movies and shows heading your way soon.